Click through to the Best of 2021 to discover the Newsworthy articles with greatest impact: whether by highest page views, social media engagement or winning national awards.
It started as an Instagram page to explain the news to their friends before they went on dates so they'd look smarter, but four years later that "page" brings the news to more than a quarter of a million young Australians.

The Daily Aus was co-founded by Sam Koslowski and Zara Seidler in 2017 as a side hustle while they were still studying. It is doing so well the pair were able to quit their day jobs in February to focus full-time on the social-first news service which aims to deliver accessible and digestible news to young people. The entrepreneurially-minded Koslowski had trademarked the name while travelling around Europe on his gap year in 2013.
'It's not necessarily the most important story of the day but the story that's going to come up in conversation with young people.'
For the first three years of the business, Koslowski, 26, a lawyer, and Seidler, 24, a political advisor, would work three hours a day before and after work to break down complex topics, first for their friends and then for a growing audience of young people.
"We always got asked 'I'm about to go on a date and I want to know about the news so I don't sound dumb, can you help me understand the three key stories today?' or they would send us a question about North Korea and all that kinda stuff," said Koslowski, who completed a law/media double degree at UNSW in 2018.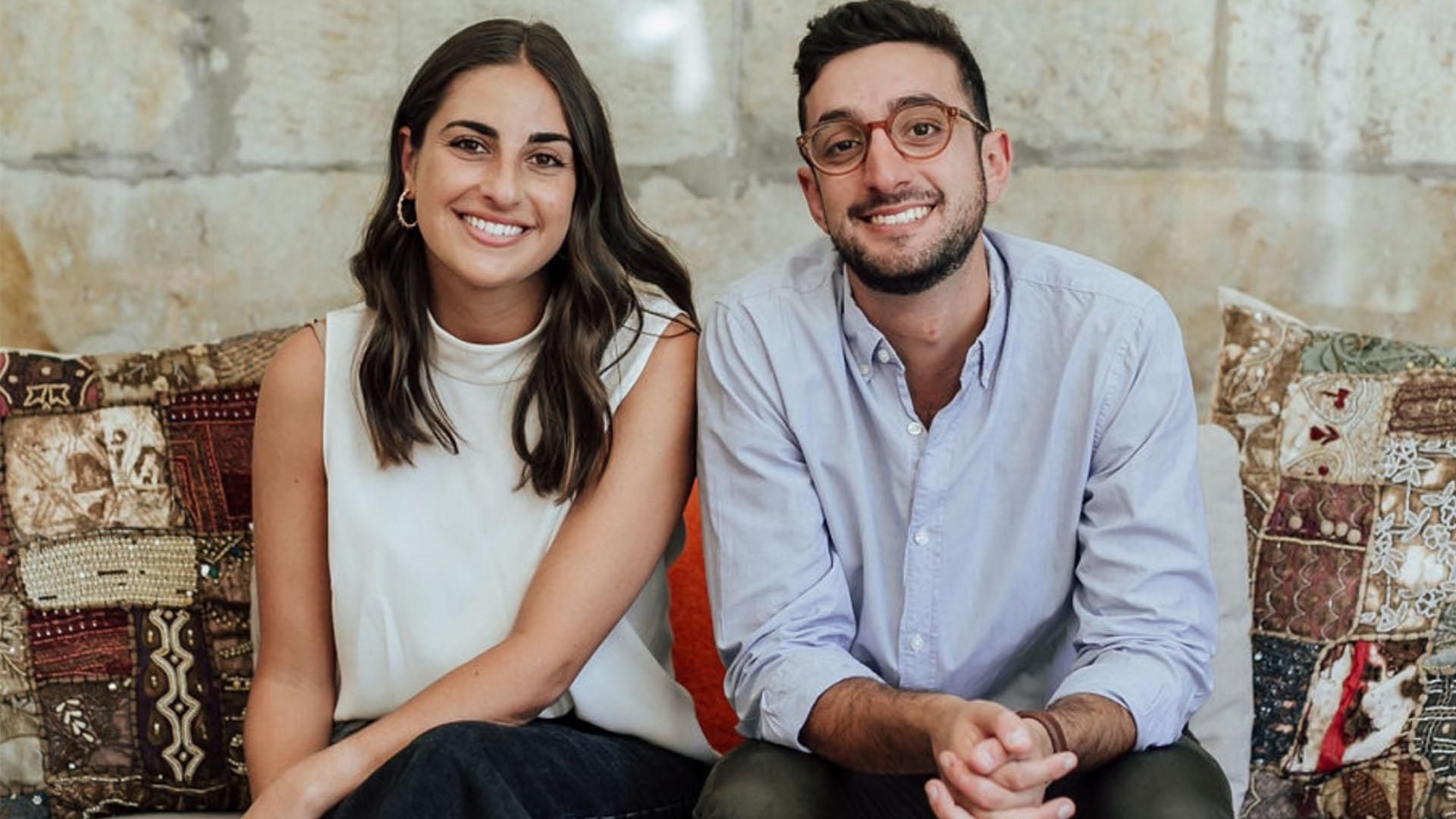 Zara Seidler and Sam Koslowski are turning the media model upside down.THE DAILY AUS
The pair built The Daily Aus to be different not only in the way they delivered the news but also in how their business operated behind the scenes. They launched using only their mobile phones.
"It didn't matter if one of us was on a road trip or it was Christmas Day, we would be able to do it from our phones. That's something that hasn't changed. Even though we are much bigger, everything we do, we ask the question 'can it be done by a journalist on their phone?' and that's the criteria of whether a process is part of our company."
In the past five months, The Daily Aus has built its audience from less than 100,000 followers to now more than 270,000.
Koslowski says young Australians' trust in the company has come from the way they present news on major events such as the recent COVID-19 lockdowns and the withdrawal of Western troops from Afghanistan.
"We haven't sensationalised issues that are happening in the world. Our audience knows they are going to get it objectively and they're going to get it straight. We've noticed there is a tendency for media outlets to dumb down issues to young people whereas we speak to young people as young people ourselves," he said.
"It's not all about necessarily what the most important story of the day is but the story that's going to come up in conversation with young people. We use a lot of colours, a lot of bold text and beautiful imagery. All of that tells our audience we are ready to explain something tricky in a way that they'll appreciate and understand."
Koslowski attributes audience growth to unprecedented levels of sharing in small groups on platforms such as WhatsApp and the credibility they gain by not buying their audience.
"We aren't growing because an influencer is putting us up and we are getting 1000 followers from that person, we're growing because we are put in 100 WhatsApp groups each with 10 people," he said.
"Our audience finds us not because it's being shoved at them but because they stumbled across us in the pursuit of information. We haven't had a day where we get 50k followers and then nothing, it's the same kind of number every day of the week and that's a sustainable growth pattern."
Growing organically has always been The Daily Aus' philosophy even when getting things off the ground.
"The amazing thing about social media and news is that it's free. We've invested a lot of our time over the years but we really believed in growing organically so even with things like paid advertising, we didn't do any of that in our first four years," Koslowski said.
"The most important proactive step we can take [to growing our audience] is delivering high-quality content every single day. We don't believe in massive paid campaigns or buying an audience."
Social media platforms offer an opportunity for entrepreneurial journalists to reach an audience for free, however, the six-hour shutdown of Facebook and Instagram systems last month and Facebook's intentional Australian news ban in February, underlined the company's need to fireproof itself against relying too heavily on their Instagram following.
Alongside their Instagram page, The Daily Aus produces a daily five-minute podcast where they deep dive into the biggest story of the day, a daily newsletter and the team has recently started a YouTube arm of the business.
Their YouTube channel has a large focus on explainer content on evergreen topics such as climate change and while channels like Vox have been doing this for a while, Koslowski believes their content will be a game-changer.
"The point of difference is it's for an Australian audience. No one is doing it well in Australia. We put up an explainer about GST and because that's set within a uniquely Australian political context you can't expect channels like Vox to cover that."
Koslowski says he is excited for the future of using the platform.
"We are five videos in and have a really strong base. I think where we are going next with our YouTube is to think about interesting ways to present information that doesn't look or feel like any of our competitors. That's going to be really exciting."
While The Daily Aus is ready to pivot the company should the next generation of young people opt for a different platform, Koslowski ultimately believes it is about building a strong connection with their audience.
"The key to lowering our reliance on social media is to build off-platform audiences. We are putting a lot of effort into our newsletter and making our email list a really healthy, engaged community as well and the same with our podcast," he said.
"We are trying to rely on standing on our own two feet whilst using social media platforms as a really amazing distribution channel, knowing that if everything shut down tomorrow, we would still have a brand to nurture."