More than just places to report lost dogs, in times of natural disaster these groups can prove the difference between life and death.

It's 4pm on March 19 2021, and the mud-brown waters of the Wilson River are rapidly rising in my hometown, the small rural community of Rollands Plains.
Safe and dry some 400 kilometres south in Sydney, I've been frantically scrolling on Facebook for the past hour, relaying information to my technologically-challenged, retiree parents who are flooded in at home with no electricity, let alone internet access. They have little idea of the sheer scale of devastation that has occurred during this 1 in 500-year flood, but I can see it all laid out clearly on our community Facebook Groups, What's On in Rollands Plains, and Telegraph Point Community.
I scroll past images of our neighbour's flooded homes, warnings to move to higher ground, and desperate pleas for rescue boats; texting screenshot after screenshot on to my parents. I alert them to the fact that our intellectually disabled neighbour Clivey needs help after reading a post from a concerned family member who is unable to reach him; so my parents head down with a spare generator and a meal. When they arrive, the floodwaters are only metres away from his back door. They end up caring for him for the next week until the water finally recedes. Elsewhere, our neighbour Matt is posting a call out for anyone to help milk his 200 head of dairy cattle by hand due to the power failures. My parents kindly oblige.
'The main issue was the constant threat, the fires would be coming then the wind would change. We were posting all the time ... Facebook is just so immediate.'
While I may have been physically distanced from the devastating floods, our Facebook group proved to be a lifeline – a source of real-time information, a tool for community organising and a place of collaboration. Without it, I don't like to think what might have happened to neighbours such as Clivey. The information we gained from it was "lifesaving", said my father in a rare moment of praise for social media.
It's safe to say that since the flood, my parents have downloaded Facebook.
Similar experiences can be seen across Australia where regional communities have been battered by extreme weather events, most recently the devastating flooding in northern NSW floods in March this year.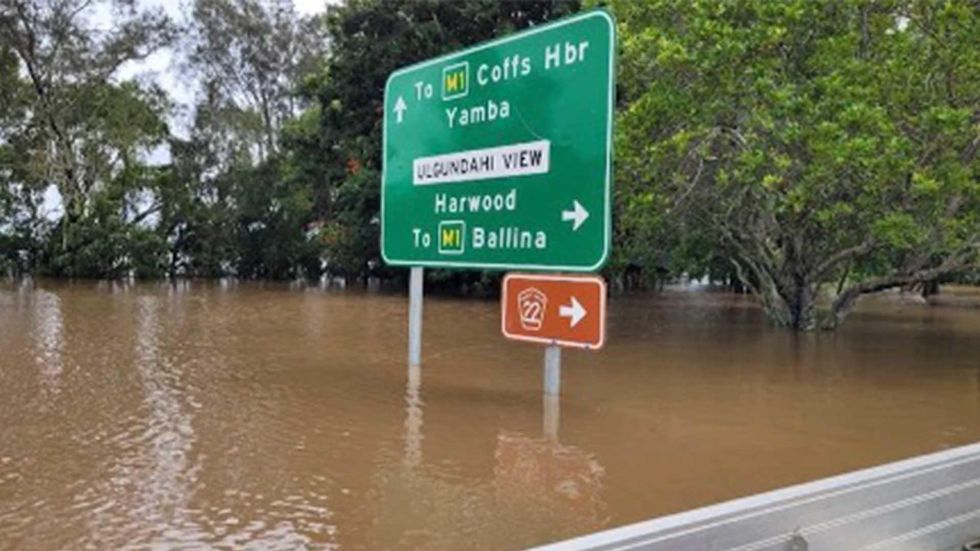 Cut off for days, Yamba residents turned to online forums to help each other. SUPPLIED
Maree Benny moved to the northern NSW community of Yamba with her family 18 months ago, and since then, has become an avid user of the town's Facebook group Yamba Noticeboard.
"I got onto Yamba Noticeboard to find out about services here – I didn't have a hairdresser, a plumber, an electricity provider. We don't know anybody here, and I felt like I didn't know how to get those connections and recommendations. I wasn't really a Facebook user before that," she said.
When floodwaters engulfed the surrounding low-lying plains and cut off the single access road into the town, Yamba became isolated for days in March. Without reliable official information as to road and service closures, crowd-sourced information shared within the group became key.
"People were sharing posts before the council was, and sharing their own personal experiences – is the road open, what services are open. That's when I was checking it to find out what was open, if we could get out, is Coles open, or who has milk! We were probably relying on it a couple of times a day," Benny recalls.
"Later it went to recovery mode with people asking for donations, who was collecting and what they needed," she said. "People were posting emergency cries for help, or for essential supplies like wanting nappies or formula. We had some spare nappies in the cupboard for our granddaughter, so I went and looked at what size they were because I was happy to hand those over."
An estimated 1.8 billion people access Facebook groups every month, according to a 2021 New York University report. Of those 1.8 billion people, 70 million play an active role in running these groups as an admin or moderator.
Therese Glen-Holmes is the dedicated admin and founder of the Telegraph Point Community Facebook group. As the local postmistress and unofficial mayor of Tele Point, she started the group after being inundated with personal calls seeking information during times of emergency.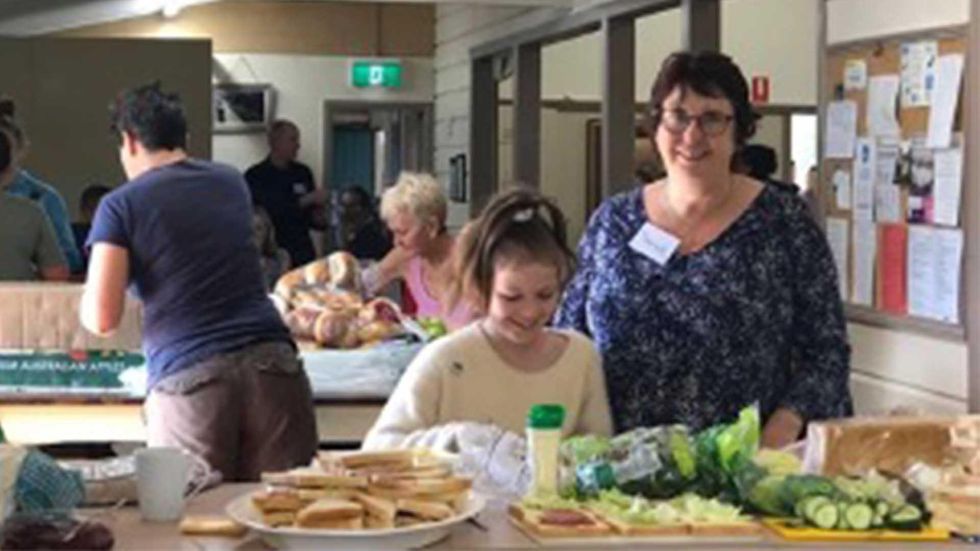 Therese Glen-Holmes, right, had no idea how vital Telegraph Point's Facebook community group would become.SUPPLIED
"I used to get lots of calls during floods to ask 'Is this road open?', and I thought, we need a way of getting information out to people. Initially, we were using an email where people subscribed to a list, but that was only one-way and we needed something that was two-way."

Glen-Holmes created the Telegraph Point Community page in June 2011, which today has more than 1,400 members. Like many other Facebook community groups, it is not immune from local gossip and heated debates about whether the food is better at the pub or the sports club.
She had no idea just how vital it would become during the March 2021 floods. As the waters rose, Telegraph Point Hall became Ground Zero for flood recovery efforts in the area. Glen-Holmes led a small army of volunteers to collect and deliver donations of essential supplies like water, petrol and food to isolated residents. She believes this couldn't have functioned successfully without the Facebook group.
"We ended up having to get someone who was just dedicated to posting information on the Facebook group because the situation was changing so much. We also used it to ask for donations we needed, and had someone else monitor it for what things people were asking for."
Glen-Holmes recalls the page served a similar role during the 2019 Black Summer bushfires, as a source of information updated with granular local information in real-time, at a time when just a matter of minutes could mean the difference between life and death. Locals found the Rural Fire Service's Fires Near Us app, which was monitoring and updating thousands of fires from the Northern Rivers to the Victorian border, could be less timely and less specific.
"The main issue was the constant threat, for over a month, of when the fires would be coming down towards someone's place, and then the wind would change and it would be going on to someone else's place, and then someone else's," she recalled. "We were posting all the time, sharing any alerts or weather information … Facebook is just so immediate."
In the big political picture, criticisms of Facebook's management of misinformation or how much tax it does or does not pay will continue to play out. At a community level, Glen-Holmes believes Facebook groups like the Telegraph Point Community group have proved they are a vital link for regional communities and will continue to be so.
"There are people wanting to join all the time," she said. "To me, it doesn't seem like something that is going by the wayside. The only thing I can see is that possibly a lot of younger people are moving away from Facebook, now that all the oldies are on it!"