She is known as the Underground Parking Lot Goddess. Her 15-second dance video, "Gucci, Gucci, Prada, Prada" made 17-year-old Wen Wan an overnight internet sensation in China.

The earworm melody and hypnotic dance, coupled with Wen's sweet and lethal smile, captured the public's imagination, (the performance was viewed 200 million times with 17 million likes), on TikTok, China's most popular short-form video platform. In just a few days, Wen's account gathered 12 million followers.
Source: TIKTOK
Then came the backlash. A netizen revealed Wen Wan's real name was Jingwan Xu. Another claimed that Wen had had plastic surgery many times and posted photos of her allegedly taken before the plastic surgery.

Her lifestyle went under the microscope with allegations she had dropped out of school and was living a chaotic private life that included drinking, nightclubs and entanglements with rich young men. She was accused of the social crime of "showing off", a charge linked to concern about the way in which China's nouveau ultra-rich are flaunting luxury goods as a measure of their social status. The Balenciaga t-shirt she wears in the video costs more than $250 and her social feed is filled with images of her with luxury goods.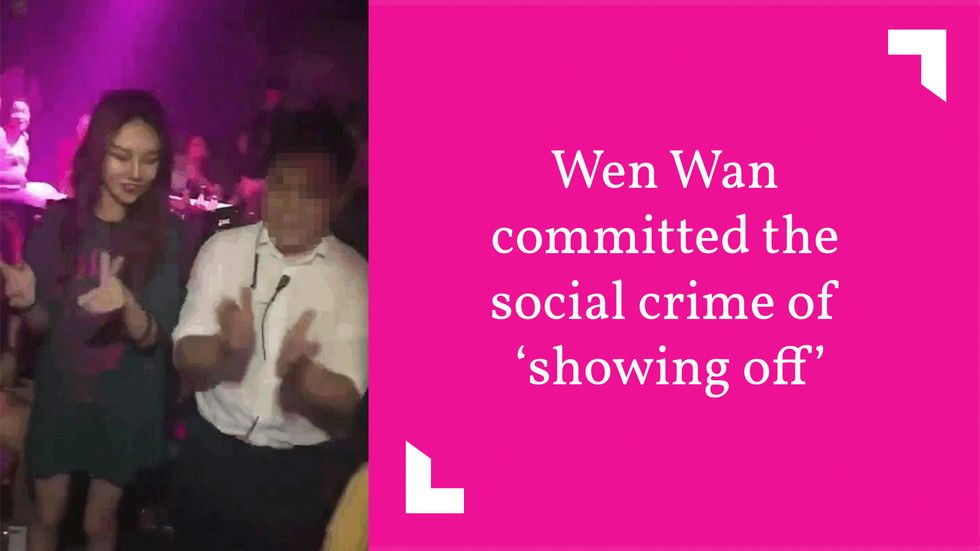 TikTok, the platform that made her famous, was unhappy with the adverse publicity and cancelled her account.
"The primary task of teenagers is to study at school. We can't deliver to young people the wrong values that they can be married to rich people through cosmetic surgery," said Rui Tao, a spokeswoman for TikTok, at the time.
Rui warned while Wen might be beautiful on the outside, if she was a "chronic show-off", that would take away from her beauty.
"Due to her sudden rise to fame, her scandals inevitably had a bad … influence for young people. TikTok wants to create a favourable image … The scandals can mess up Wen Wan, it also can mess up the platform," Rui told Newsworthy, via a WeChat interview.
In the wake of the backlash to the "parking lot goddess" video, there was so much mudslinging it was hard to find a clean spot on Wen Wan. She disappeared from social media.
It took a month for her to reappear, this time on the microblogging site Weibo, but controversy continued to hound her. She used the platform to address the plastic surgery accusations via a live stream. However, as it was the first time she had used the platform, she forgot to open the beauty filter function before starting the broadcast. Without the filter, her online critics claimed she looked 10 years older. Netizens were stunned by the difference in appearance and said they felt cheated. Then, Wen, realising her mistake, stopped the broadcast, turned on the beauty filter, and re-opened the live stream.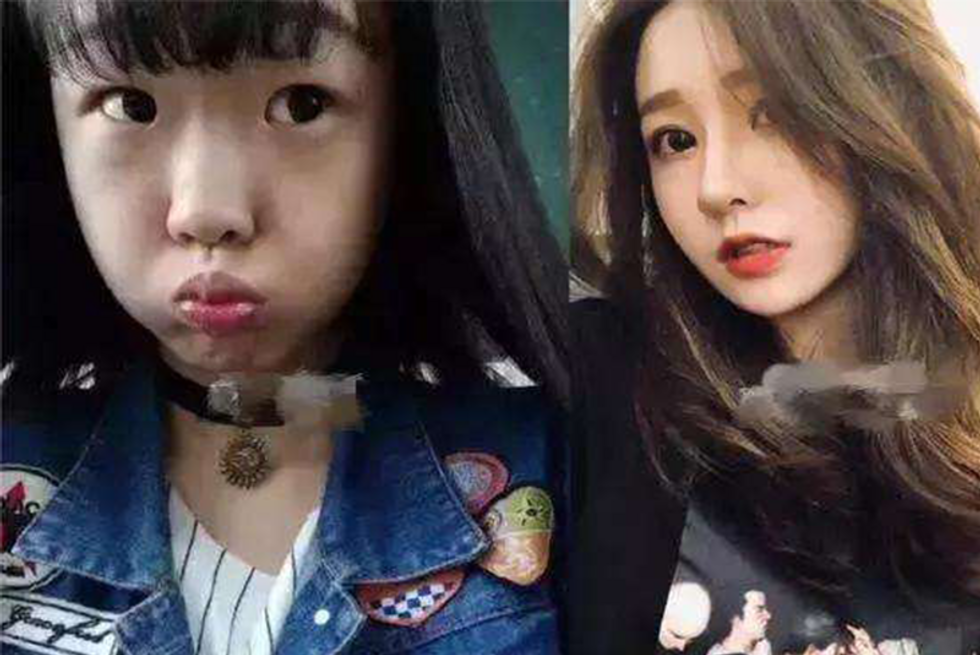 Wen Wan discovered a darker side to fame as netizens scrutinised her changing looks. Photo: WECHAT
In the livestream, she responded to the plastic surgery claims, saying she had only undergone eyelid surgery. The live 20-minute broadcast was viewed by more than 15 million people. And, although many expressed their disappointment with Wen, not everyone was a critic. More than 2.3 million fans subscribed to her new Weibo account (compared to 12 million who piled onto her TikTok account in the wake of the parking lot video).
Asked how she felt about being known as the "underground parking lot goddess", Wen, speaking via Weibo, said she "never felt that I had a good look, just an ordinary person" and that the video in the parking lot was shot for fun.
On the controversy that engulfed her, she said: "In the past few months, I experienced a catapult to fame, [then] the smear of dirty water for no reason, to the [TikTok] account that cannot be logged into."
The experience left her feeling "very confused and helpless". She comforted herself by treating the rollercoaster experience as a rite of passage to adulthood.
Now Wen has returned to college. A video of her taking the art exam for the China Central Academy of Drama was recently published online. There was no beauty filter, and under this lens, netizens commented Wen was not as beautiful as the "parking lot goddess".
Some of the gloss had faded but China's netizens said that they were happy to see her giving up her parking lot dance moves to go back at school, engaging in what should be the primary task of a Chinese teenager.