Click through to Best of 2020 to discover the Newsworthy articles with greatest impact: whether by highest page views, social media engagement or reportage on important social issues.
At least three students have been bitten by foxes over the weekend in a sudden escalation of late-night hostilities on the largely deserted UNSW Kensington campus.
In each case, the student, late at night, sought to pat the fox, only to get more than they bargained for. There were no stitches required but all three students ended up in Prince of Wales Emergency Department for a tetanus shot.
The first "victim", Kevin Wang, shared videos and photos of his "attack" in a post to the UNSW Discussion Group private Facebook page in the early hours of Sunday morning where it has received thousands of comments and reactions as well as responses from other students who had previously been bitten by a fox on campus.
'[I] did pat him for a bit, then he chomped me when I pulled away my hand.'
Next was computer engineering student Liz Willer, 20, who became the second casualty. She later met, and bonded with yet another unnamed bite victim at the Prince of Wales Emergency Department.
Willer said she had been lulled into a false sense of security because the fox seemed "really sweet and gentle" when it first approached her in front of the Mechanical Engineering Building at around 10pm.
"Silly me, [I] did pat him for a bit," Willer admitted in her own post to the group, "then he chomped me when I pulled away my hand … I have since been informed you shouldn't pat a fox."
There are understood to be at least three foxes on campus, one nicknamed "Frankie" by students, and can sometimes be seen late at night crossing the quadrangles around the colleges.
In 2014, the NSW Government passed an order labelling foxes as pests and making it illegal to keep them as pets; and that any fox that is abandoned or injured should be euthanised.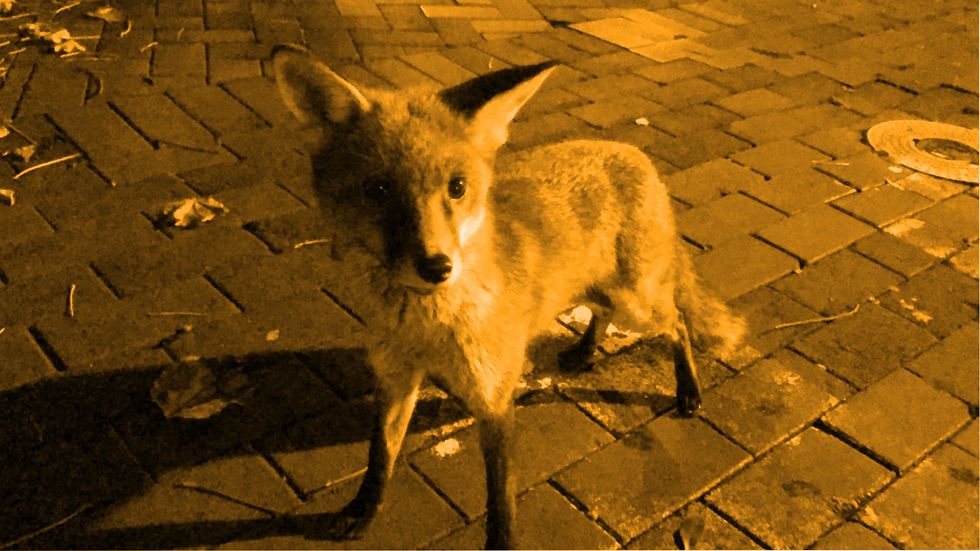 A UNSW fox that is not afraid of students.CJ WONG
After the news of the biting fox blew up on student discussion boards on Sunday, another student CJ Wong decided to try to see the fox for himself. In a lengthy narrative post that, by his own admission, was exaggerated, the computer science student recounted his interaction with a fox who may have been Frankie. He also revealed he was not the only person on campus out searching for the fox on Sunday night.

"At least six [people were looking for it]. Some of them travelled in groups and they would look around the Quad. So I only talked to two groups, but potentially more [were] on the lookout," Wong said.
Wong was returning from a Maccas run when he saw the fox and decided to share his chicken McNuggets with "Frankie". The exchange didn't go well as the fox managed to not only steal his Maccas bag, but also bite the hand that fed him.
"Maybe he was getting more friendly, or maybe more courageous, but he started going for my slippers and I had to dance to avoid his jaws," he said. His friend wasn't so fortunate, losing his slipper to the slippery fox.
When Wong called campus security about his encounter he was told there were "maybe three [foxes], and one of them is the mum, they think".
At the hospital, Wong said the doctor asked: "What's with the fox bites? There [were] two the night before and two the night before that, and before that." For Wong "the pain wasn't in the [tetanus] jab … it was the $300 medical bill."
UNSW Estate Management are working to locate the fox (or foxes) and plan to remove them from campus, a UNSW Spokesperson said.
In the meantime, the comments and memes continue to flood the UNSW Discussion Group.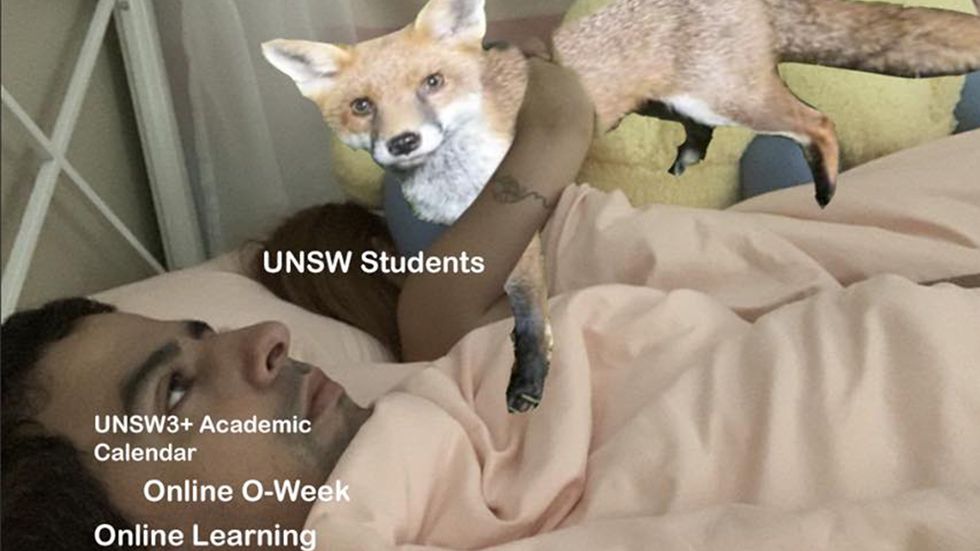 Let the fox memes begin. JEREMY LIM
This story was edited after publication to remove certain quotes at the interviewee's request.