The pressure of Sydney's accommodation shortage has forced international students to consider studying in different countries despite Sydney universities being their first choice for academic learning.
Students who spoke to Newsworthy said the cost of housing has become one of the biggest disincentives for international students deciding whether to come to Sydney to study. Some have chosen to turn down offers from Australia's leading universities and to go to school in smaller provincial cities in North America because they can get housing and the cost of living is much lower overall.
He had an adequate budget of $700 a week but there was always someone willing to offer a higher price.
The Australian Department of Home Affairs requires students to have the financial capacity to cover living costs of at least $21,041 per year ($1754 per month) not including their tuition fees. The reality is, as rents have soared, the cost is far higher than the government guideline.
Harries Jiang, from Harbin, in China's north-east, had hoped to study in Sydney. He was offered a place in the mechanical engineering program by the University of Sydney. He had what he thought was an adequate budget of $700 per week but he failed to get an apartment because there was always someone who was willing to offer a higher price. He eventually gave up on Sydney, accepting a place at the University of Purdue, Indiana, in America's Mid-West.
"Sydney is a very big city with so much fun stuff, but Purdue is a smaller one, which will influence my four-year college life quality," Jiang said.
The student rush to find housing came after the Chines Government told tens of thousands of its international students in late January they would have to return to onsite study with their foreign university if they wanted their academic credentials to be recognised at home. That mass return coincided with an already tight rental housing market in Sydney.
In the two years from March 2021 to March 2023, there was an 84 per cent increase in people inspecting rental properties within the City of Sydney local government area, according to a Sydney Morning Herald report.
When Chinese international student Constandina Li began house-hunting earlier this year, she experienced intense competition and got no results in the end. After submitting her application to the University of Sydney, she used the online real estate portal Domain to search for a place to stay. She also asked a friend in Sydney to inspect the apartments and leave her information with the agents.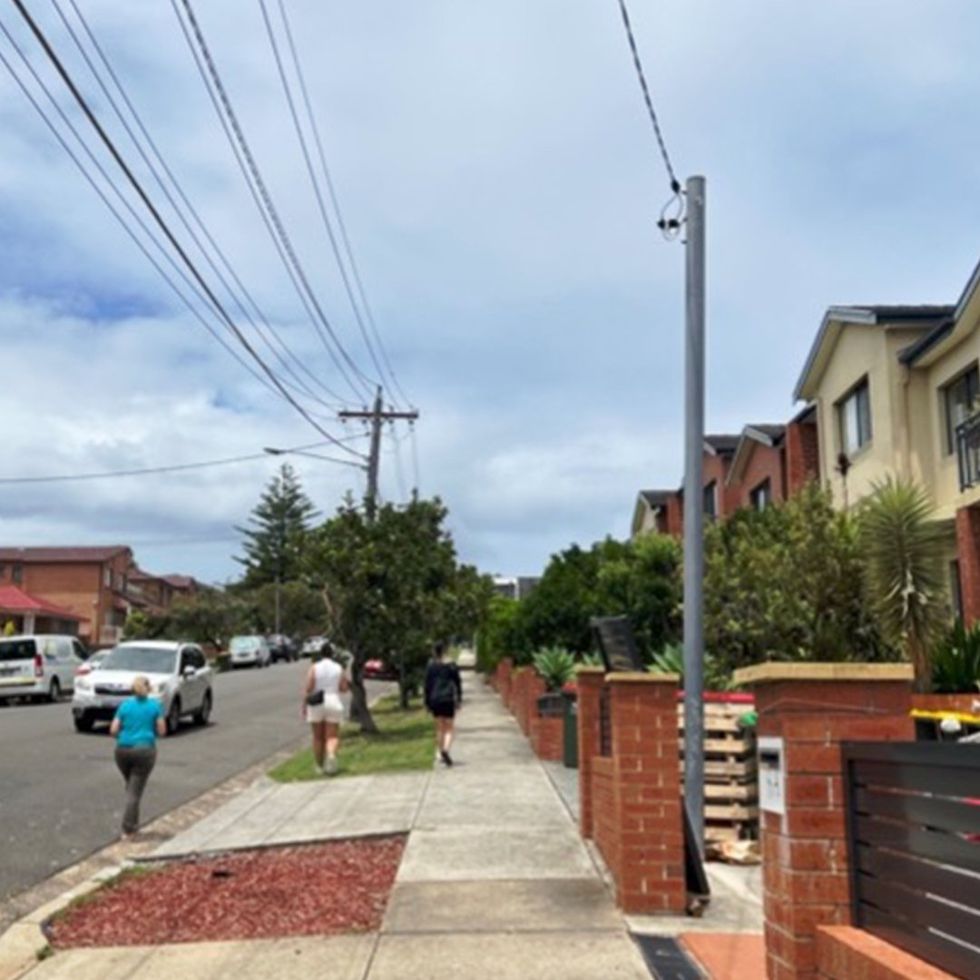 Hunting for rental accommodation in Sydney.VERNA DU
"There are a number of people checking in, and most of them are international students," said Li. "I'm confident to get an offer from the University of Sydney, but I don't know if I can take an apartment." Her budget was about $1100 per week for a two-bedroom apartment. "If there are appropriate places appearing on Domain, they will then disappear super quickly," she said.
Li was right about the offer from the University of Sydney, she was accepted into the computer science program, starting in late July. However, she never could find an affordable place to live and eventually shifted her attention to other markets. She chose Hong Kong, a notoriously expensive place to live, because it offered her a cheaper cost of living option than Sydney.
While rents in Sydney and Hong Kong apartment rentals are comparable, Constandina, from Harbin, has chosen university dormitory accommodation which will cost her HK$4,000-6,000 (A$764-A$1136) a month, with additional living expenses of about HK$6000 per month. She will start at Hong Kong's Shue Yan University in September.
In May, the vacancy rate for Sydney rental properties fell to a near record low 1.5 per cent of rental stock, according to SQM Research. Last week's Domain Rent Report revealedSydneyrents had jumped a further 8.1 per cent in the June 2023 quarter. With Semester 2 due to start for many Sydney universities in coming weeks, and with the subsequent fresh influx of international students, the rental accommodation shortage will only get tougher.