In recent days, we've seen a huge win for the NSW film industry and, just as importantly, for NSW as a whole. It was a close run thing and lessons need to be learned.
"Was that Gladys Berejiklian and Chris Hemsworth in that buggy?" still stands out as the strangest question I've been asked while working in the film industry.
As we sat eating our lunch outside Stage 1, there was Gladys, zipping through the Fox Studios (now Disney Studios) lot with Thor himself. It was April 2021. The then premier was there to announce an increase in funding for the Made in NSW fund – a $175 million government sweetener to draw blockbuster productions to NSW which would then hire crew from the local talent pool.
The fund, designed to provide five years worth of funding for the local film industry, has been responsible for bringing films such as Thor: Love and Thunder, Shang-Chi and the Legend of the Ten Rings, and Peter Rabbit 2 to NSW. This year alone Disney, Sony and Universal studios have productions underway across the state, collectively employing thousands of NSW cast and crew.
Beyond that, the fund has supported hundreds employed in adjacent local industries from construction to hospitality. Then there are the many Sydney businesses that will benefit from the city-wide advertising of Ryan Gosling doing stunts on the Harbour Bridge for The Fall Guy. The Media, Entertainment and Arts Alliance (MEAA), the union that represents film crew workers, estimates that every dollar spent from the fund generates $21 for the State's economy.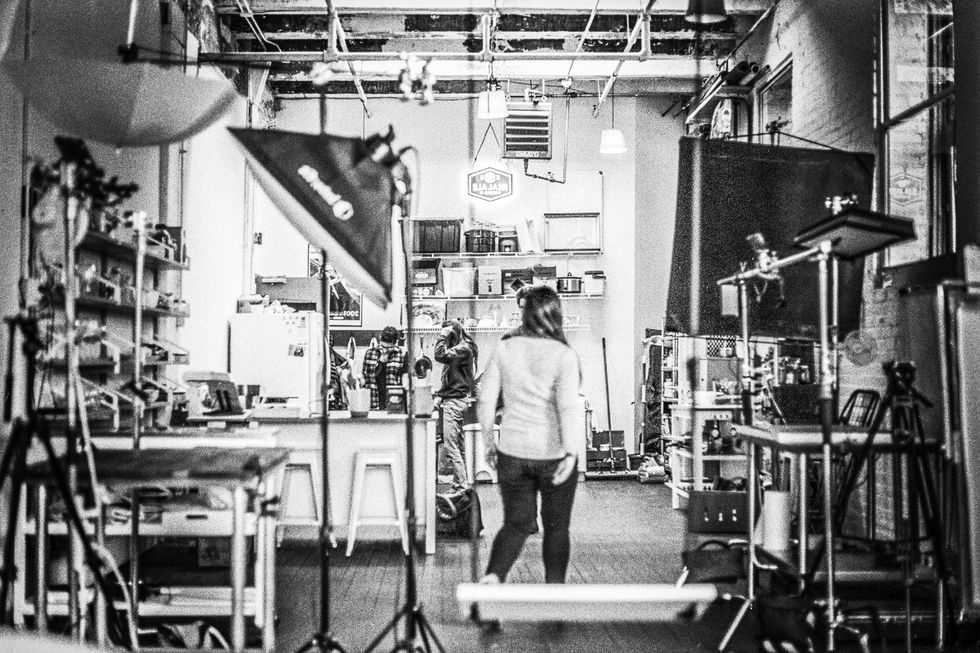 A proposed $188 million cut to filmmaking incentives threatened the NSW industry.UNSPLASH
The incentives proved a life saver for the industry during COVID. The pandemic meant film crews had to adapt, like everyone else, but the country's strong response to COVID, keeping numbers relatively low per capita, meant productions such as Thor and Shang-Chi were able to continue as many other film locations around the world were forced to shut down.
NSW's Delta wave shifted that equation. Big productions such as Netflix's Extraction 2 and HBO's Days of Abandonment, both slated to film in NSW, were pulled due to the four-month Delta lockdown from June 2021. Production crews continued to work on the new Mad Max and Planet of Apes projects. Mad Max: Furiosa director George Miller, told Variety the Made in NSW fund "made it possible for [Furiosa] to be green lit, shot in Australia and … be based in our home state." and in the process the fund had generated 14,000 NSW jobs.
The incentives proved a life saver for the industry during COVID.
With so much industry love, a plot twist was inevitable. When that plot twist came, it was poorly written and even more poorly executed. The new Minns State Labor Government, facing "severe challenges" in its first Budget, confirmed that the $188 million cut, planned by the previous Conservative government, to the Made in NSW Fund and other film production incentives, would go ahead. There would be no last-minute reprieve.
For the State Government, it was just one more cost-cutting line in the Budget, for the state's film industry, it was a matter of life and death. Directors, producers, studios and the MEAA, fearing the golden days of Sydney's film production were coming to an abrupt end, rose up as one to condemn the "devastating" move.
The Government insisted, for a week, that it must make the cuts for the good of the NSW economy. Then, joyous whiplash, it changed its mind and reversed its decision, announcing the Made in NSW fund was back to stay.
To introduce that level of uncertainty to studios thinking about bringing productions to NSW, to an industry already in upheaval, is bad for business. Production of Apples Never Fall in Queensland and Metropolis in Victoria, as well as an unnamed production at NSW's Disney Studios had all been postponed due to the strikes by the Writers Guild of America and the US Screen Actors Guild (SAG). While the Writers Guild finally came to an agreement with the studios on September 24 after a bitter months-long standoff, the actors' dispute goes on. The warring parties were due to meet again Friday, US time.
Due to the NSW Government's recent backflip, when the actors and studios do agree a workable solution and the production bottleneck clears, these productions or others in their place could flow back into the state. However, NSW is not alone in incentivising film production.
To introduce that level of uncertainty to studios thinking about bringing productions to NSW ... is bad for business.
Australia's east coast has three major film studios: Village Roadshow Studios on the Gold Coast, Disney Studios in Sydney, and Docklands Studios in Melbourne. All these studios benefit from the Federal Government's location incentives for studios to film in Australia, as well as competitive State government incentives. South Australia and Western Australia have also joined the incentives arms race, with similar locations grants making them just as competitive in getting the next Hollywood blockbuster. It's state against state.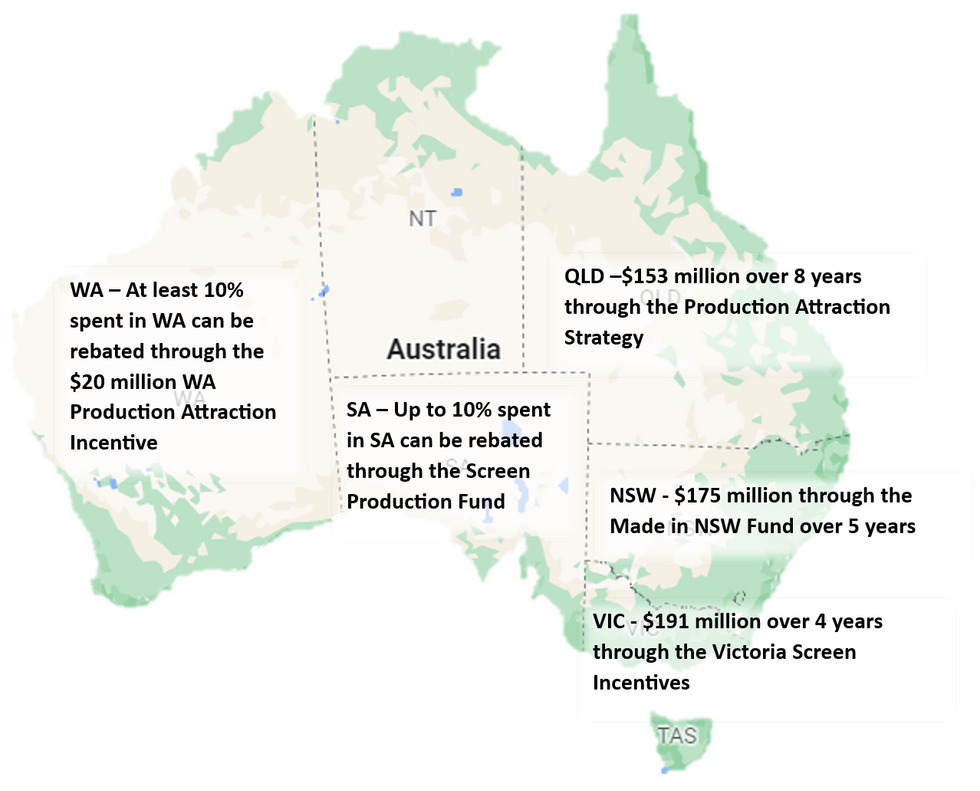 The planned NSW cuts would have put the state well behind most of the country.DATA SOURCE: Screen Queensland, South Australian Film Corporation, Screen West, VicScreen, MEAA; Google Maps
It was a close shave for film production in NSW. It has survived but it will know these incentives, having once been cut, albeit briefly, could be cut again if a future government loses faith in the industry.
No-one knows better than film crews that many great franchises have been axed in their prime. How will this reboot work? Will the resuscitated Made in NSW fund franchise be bigger and better or will it go the way of the hundreds of rebooted franchises before it – OK, but nowhere near as good as the original. The future livelihoods of thousands of NSW film workers are riding on the outcome.
Adrian De Araujo has worked as an assistant in the NSW film industry for three years.