As Australian women hit the streets for the national March for Justice, the Prime Minister doesn't get the significance of this moment.
Greens Senator Larissa Waters, reflecting on the tumultuous recent weeks in Canberra, said "this isn't about political partisanship. It's about a culture, a rape culture and a patriarchal structure that infects every grouping and the institution. And it's about how you deal with it. It's about preventing it. But when it does happen, it's about how you deal with it.

"And that's where I think the Prime Minister has let the women of Australia down so badly because they don't, it's certainly not just the Liberals where this happens, but the fact that he's trying to brush this under the carpet. He's trying to get on to other issues as readily as possible," she told the Newsworthy podcast.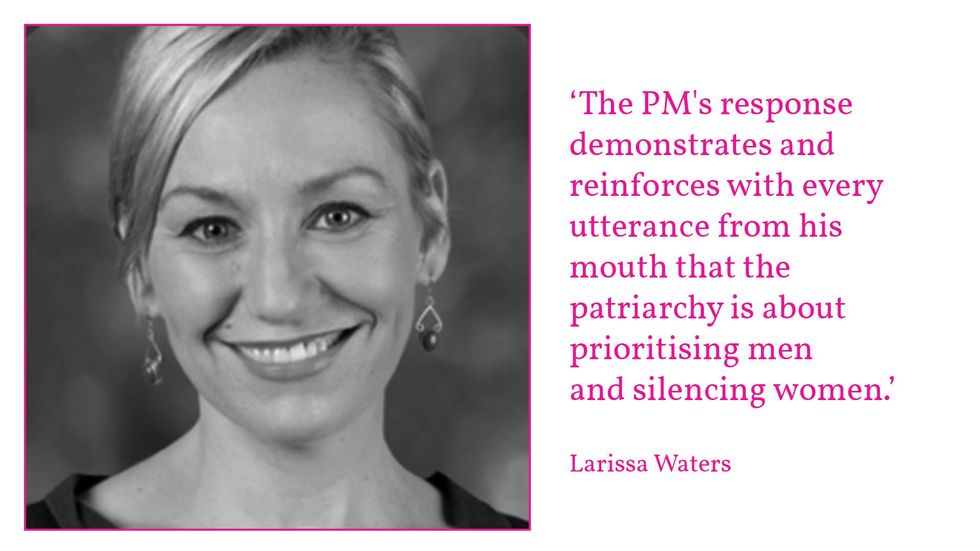 Waters sees this as the moment. "We've had moments before. This one has to be the last moment, because you can't have a rape in Parliament House and a historic rape allegation against the most senior lawmaker in the country and just like have it go away the next day with some different headline. I just think the Prime Minister is fundamentally misunderstanding the significance of this moment for women and how this goes to all of our lived experience."

The Prime Minister's response demonstrates and reinforces with every utterance from his mouth that the patriarchy is about prioritising men and silencing women, she said. "And that makes us all so very, very angry. And that's why I'm so pleased that the reaction from women everywhere has mostly been to support each other because that's what we do. But secondly, to hit the streets and there's a big national march which is just burgeoning now that's going to be happening on Monday, the 15th outside Parliament and right across the country."

Federal Attorney-General Christian Porter, who publicly identified himself as the subject of the historic rape allegation earlier this month, denied the alleged incident took place and this morning announced defamation action against the ABC and journalist Louise Milligan.