The COVID-19 pandemic has highlighted the importance of learning how to cope with life's challenges, of building resilience, especially for young people.

One in seven young Australians suffer from a mental health condition and young people are less likely to seek professional help than any other group, according to mental health organisation Beyond Blue. The COVID-19 pandemic has highlighted the importance of learning how to cope with life's challenges using strategies such as resilience (the ability to bounce back quickly from hardships).
In the nine months of the pandemic, Australian mental health services have been inundated by people of all ages seeking help. Beyond Blue reported a 30 per cent increase in calls and emails to its 24/7 support service and calls to Lifeline rose from an average of 2,500 calls a day to around 3,000, a 20 per cent increase.
A 2019 survey by Resilient Youth Australia revealed 62 per cent of Australian secondary students said they felt good about their future, which leaves more than a third of young Australians who do not.
'This is a generation on the brink of a mental health crisis.'
The coronavirus crisis may have highlighted the mental health issue, however, youth resilience educator Kate Fitzsimons believes coping mechanisms such as resilience, the ability to bounce back, should be taught to the young people all the time, not only in a pandemic.
"Now more than ever we need to build these resilience skills up in our youth. Right now suicide is the leading cause of death for 10-24-year-olds [in Australia]. This is a generation on the brink of a mental health crisis," she said.
Fitzsimons, a well-regarded youth speaker who works in the United States and Australia, is on a mission to empower the young people through life's unexpected, uncertain and unwanted challenges and believes resilience is key. "My message of resilience is that we don't have a choice in what happens to us but we always have a choice in how we respond," she said.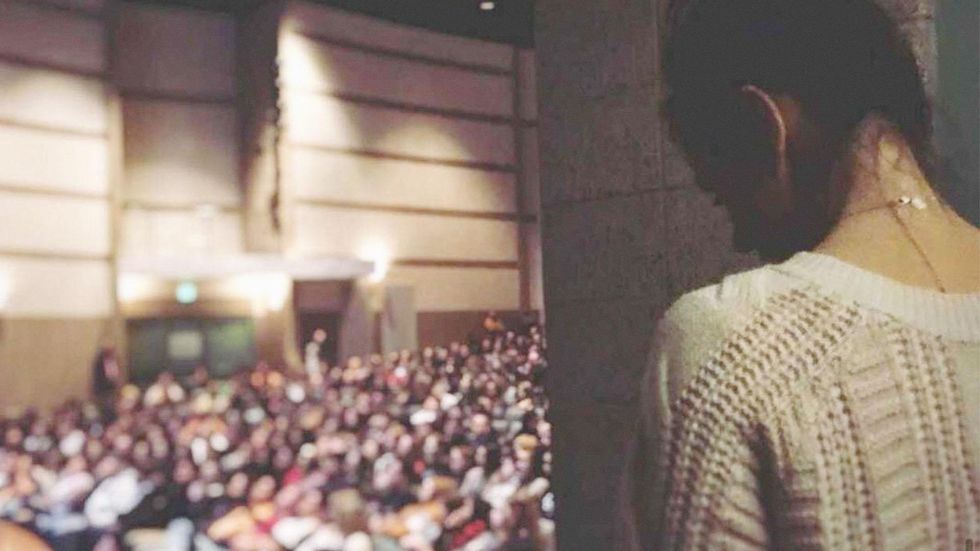 Kate Fitzsimons teaches high school students the power of "response-ability".NATE GLADDIN
She has delivered her resilience presentations to more than 50,000 students in Australia and in the United States, where she now resides. Her three-step resilience boosting strategy deals with challenges big and small, not just extreme hardships.

She teaches about the power of "response-ability", that is the ability to choose a response to any situation. "I help youth become more conscious and aware. Resilience is a skill. It means with practice it is something you can get better at."
Fitzsimons passion for resilience stems from her own struggles with adversity. In 2012, she tragically lost her older sister, Nicole, in a motorbike accident in Thailand. Her sister's death and struggles with Fitzsimons' own anorexia as a teen are the foundation behind her passion for youth resilience.
"I felt a calling to do something for every kid out there who felt helpless. It's making that choice day in and day out to view things in a different way that empowers you and helps you through life's challenges," she said.
Her work in resilience was recognised in 2019 with a finalist's nod in the NSW Young Woman of the Year awards. It has resonated with many of the students she has worked with. One Year 11 student described how meeting Fitzsimons helped in her "struggle with the mental challenges of defeat".
"I suffered many weeks in depression mode. Kate's presentation inspired me to see the positives in every circumstance. She made me feel stronger and more resilient," the student said in a testimonial on the speaker's website.
"Resiliency is fundamental for any human being," said Fitzsimons. "You don't know what you're capable of until you stand up and do it. We cannot change the reality for youth, but we can teach them how not to be a victim of it. I can't clear the path nor would I want to, it robs you the greatest opportunity to build your character and resilience."
If this story has raised concerns, contact Headspace on 1800 650 890 or Beyond Blue on 1300 22 4636