"People that skate are united by a piece of wood, some rubber and metal. That's it. I think it's really the attachment to the feel. And that's what grabs people," says James Karageorgiou, high performance manager of Skate Australia.

Karageorgiou has managed the Australian Olympic skateboarding program since its addition to the Olympic sports roster in 2016, the most controversial of the five new sports added to the Tokyo 2020 Games.
"Knowing skateboarding and the industry itself, there were poles of opinion, because there's that really core element [of skateboarding] that don't like to go down the competition avenue, and certainly not that overly commercialised [avenue]," said Karageorgiou. "So, it created a bit of an initial split, there were certainly two different camps."
'It's like, I love skateboarding, but do I want to be an Olympic skateboarder?'
This contrast between the culture of skateboarding and the Olympics culture has changed what it means to skate.
"Skaters must balance that competitive aspect now, which obviously they have to do to compete and qualify for the Olympics, versus the more core industry side of things, which is about shooting video, being creative, doing tricks in unique spots, and so that element gets sterilised in the competitive environment," said Karageorgiou.
Kieran Woolley, 17, will compete in the Men's Park skateboarding.DEW TOUR
The sport's sudden rise to the prestigious Olympic platform has required a shift in mentality among the athletes. Unlike for many other sports, most of the athletes on the skate team didn't take up skateboarding with the aspiration of going to an Olympics.

The athletes must now develop a different skill set to perform on this new stage. "With it being an Olympic sport, it's a new movement into that. With that level of competition, comes a different level of opportunity, on a financial perspective, as well. That takes a different level of preparation and professionalism, which a number of people will intrinsically adopt," Karageorgiou said.
"Some people who didn't sign up for it, but happen to be really good at it, grapple between that notion of how much structure, coaching, constraint do I want to put around my skating, to try and achieve that type of outcome," he said. "It's like, I love skateboarding, but do I want to be an Olympic skateboarder?"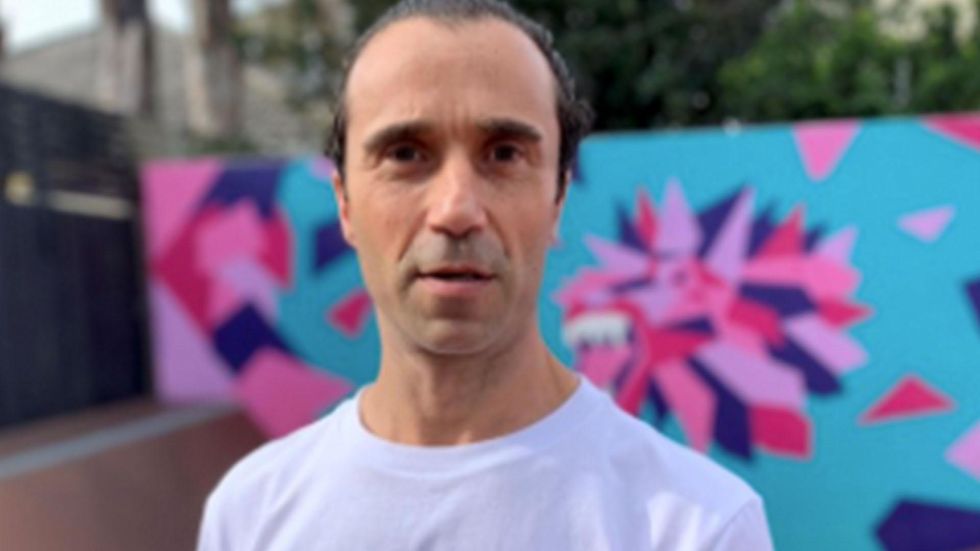 James Karageorgiou, Skate Australia's high performance manager, says athletes must develop a new skillset for the Olympics.SUPPLIED
The skateboarding contenders for Tokyo 2020 included athletes aged from 12 to early 30s, and working with such a diverse group as they navigate the shift in the understanding of skateboarding has added an extra layer of complexity to the sport's Olympic debut.

"In terms of the way you would need to support an 11 or 12-year-old, not just in their training, but travelling overseas has its own set of challenges. And certainly in a COVID world, it has a very different look about it. Similarly, dealing with athletes who are much more mature, or mid to late 20s or early 30s. The approach that you would use with them is different," said Karageorgiou.
"Some are teenagers, and from my own experiences of teenager-hood, it's fraught with its own difficulties. So when you throw in internal expectation or external expectation around achieving results, with all the social challenges that come with those ages, it's a tricky period of time."
This "tricky time" was exacerbated in May, when two skaters, including 13-year-old Charlotte Heath, contracted COVID-19 in the United States, preventing them from participating in an Olympic qualifying event.

The counterpoint on skateboarding joining the Olympic family is that it has made the sport more accessible to the public and has legitimised the skills involved in skateboarding. The competition will be divided into Street and Park disciplines. Five Australians have qualified for Tokyo: Hayley Wilson, 19, Women's Street; Poppy Olsen, 21, Women's Park; Keegan Palmer, 18, Men's Park; Kieran Woolley, 17, Men's Park; and Shane O'Neill, 31, Men's Street.
The Park discipline is held on a hollowed out, bowl-like course which allows competitors to demonstrate, in three 45-second timed "runs" their best sequence of mid-air tricks. The Street element is held on a course that mimics a real street with stairs, handrails and curbs. It also includes two Park-like runs and a "best trick" section where the skater performs a trick of their choosing.

Judges score the competitors on the speed, difficulty, originality and overall flow of the performance.
Helen Bryson, Elite Athlete Manager at UNSW Sydney, believes when a sport joins the Olympics, it brings wider recognition and engagement. "With the new sports, [they] might gain some newer, younger audiences, and there's always a surge in kids going out to join sports clubs especially the Olympic sports after the Olympics," said Bryson.
"Lots of these Olympians are putting stories out now on Instagram saying how they got started and where they are. And it's so true, you see someone and you go, yes I want do that when I'm older.""
Karageorgiou hopes the wider public will be captivated by Olympic skateboarding, saying Australians should be proud of the athletes who have qualified because a qualification in and of itself is extremely hard. "You have to be within the top 19 in the world."
The Men's Street competition, on Sunday, July 25, at the Ariake Urban Sports Park, Tokyo will be the inaugural Olympic skateboarding event.
Read more of Newsworthy's Tokyo 2020 series focussing on the challenges – physical, psychological, financial and social – athletes must overcome to compete with the best of the best.