As the war in Ukraine grinds on, women must make the decision to stay or leave. Either way, sacrifices are made in defence of their country.
"We went with two backpacks of stuff only, almost without papers, because we didn't know that we will not come back home," Veronica Skliarova recalls, huddled over her phone in an attic.
She's one of more than 6 million Ukrainians who have fled their country since the Russian invasion began on February 24. In rural Germany, her two young sons are still processing what's happened to their home. "Every day they asked me if they can go back."
Back in Ukraine, 300 km south of the capital Kyiv, another woman recounts her experiences. "There were some days when I just couldn't physically, just get out of the bed." Yuliia Lukianets' words don't match her demeanour. She's bright and chatty and eager to talk.
"I'm a dancer and for me to work with the body is essential part of my life, like I always dance. But after everything started, I couldn't move, I couldn't listen to music," she says.
The majority of displaced people both within and outside of Ukraine are women and children, just like Veronica Skliarova and Yuliia Lukianets.
For many living close to the Russian border in the east, such as Skliarova, there is simply no choice but to leave. For others in the central and western regions, such as Lukianets, many feel compelled to stay. They are committed to defending what's left, in honour of those who have already lost so much.
The two women are separated by geographical distance but united under one banner in their commitment to country: 'Slava Ukraini' – Glory to Ukraine.
From Kharkiv to Germany
Veronica Skliarova, 34, is a mother of two sons, an accomplished artist and festival director, and now, a refugee seeking safety in a small town in rural Germany. Before the war Skliarova and her family lived in Kharkiv, in Ukraine's north-east, 50 kms from the Russian border.
Four days before the invasion, her family had left Kharkiv for a holiday in the mountains. "We heard explosions in the small army base 15 km from where we were on holiday," Skliarova says. "Then after that it was air alert, one or two times per day."
With only enough possessions for a few days away from home, Skliarova made the difficult decision to leave the country directly from the mountains. Under Ukraine's martial law, men aged 18 to 60 are not permitted to exit Ukraine, so she and her two sons had to leave their father behind, fleeing to Poland, then Czech Republic and finally, Germany.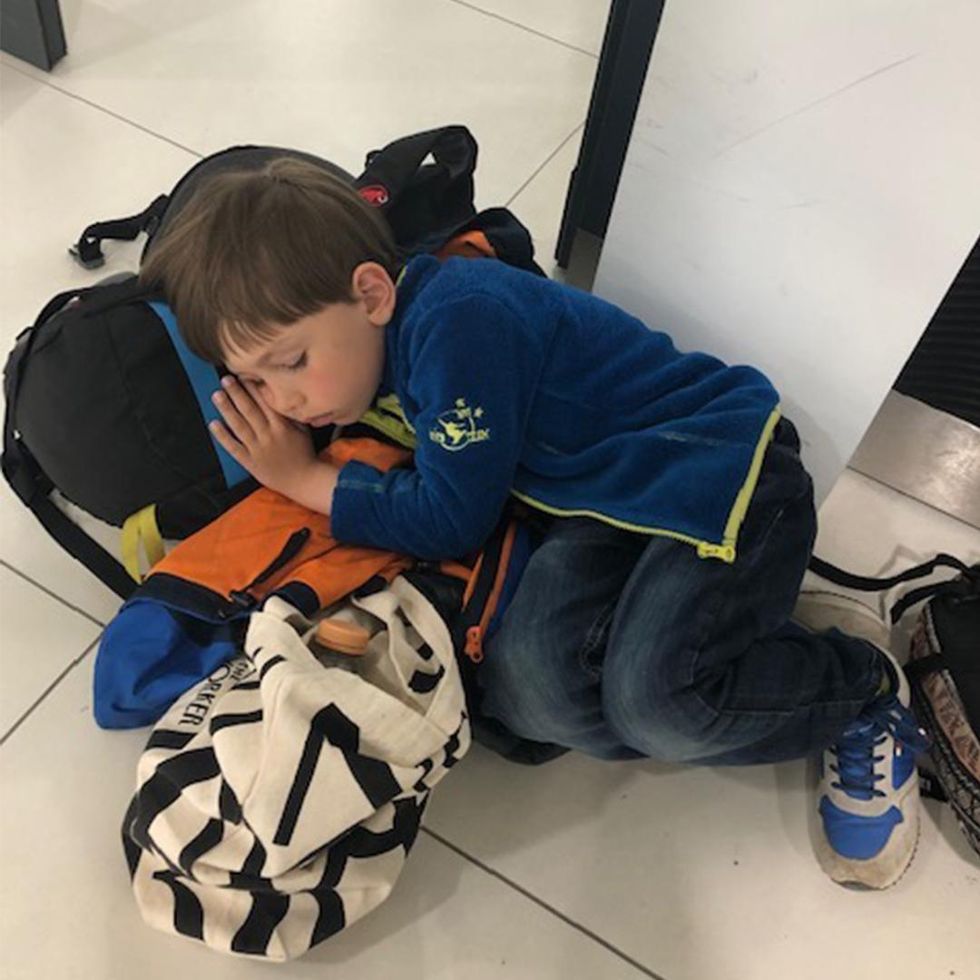 Veronica Skliarova's son en route to Germany : "From the first day they knew it's not a fun journey."VERONICA SKLIAROVA
She later reconnected with her parents, who collected papers and items from her husband, as well as the family dog.
Explaining the tragedy to her children has been difficult.
"It's weird cause they're quite small, they can imagine that it's something like travelling. But from the first day they knew it's not a fun journey, it's not an adventure, but its war."
Before the invasion, Kharkiv, the second largest city in Ukraine, was known for its vast green spaces, large public parks, and diverse industries, including electronics, education, the arts and sciences. It was one of Russia's key strategic targets, feeling the full force of the invasion, but has never fallen to Russian forces despite more than 70 days of bombardment.
"It's really hard because I can't imagine how we can go back to eastern Ukraine. There are a lot of mines, that's dropped from drones and planes that aren't exposed yet."
Safer but still uncertain
Yuliia Lukianets, 31, is currently residing in Poltava, central Ukraine. The dancer and teacher usually lives in Kyiv, but has returned to her hometown to be closer to her family and husband.
"Before the war start I train like five days a week. But after everything started, I couldn't move," she says.
So far, Poltava has largely been spared. There was a missile attack on a fuel base on the outskirts of town a few weeks ago, but otherwise, it is yet to be directly targeted. Its citizens such as Lukianets watch the news every day and wait anxiously.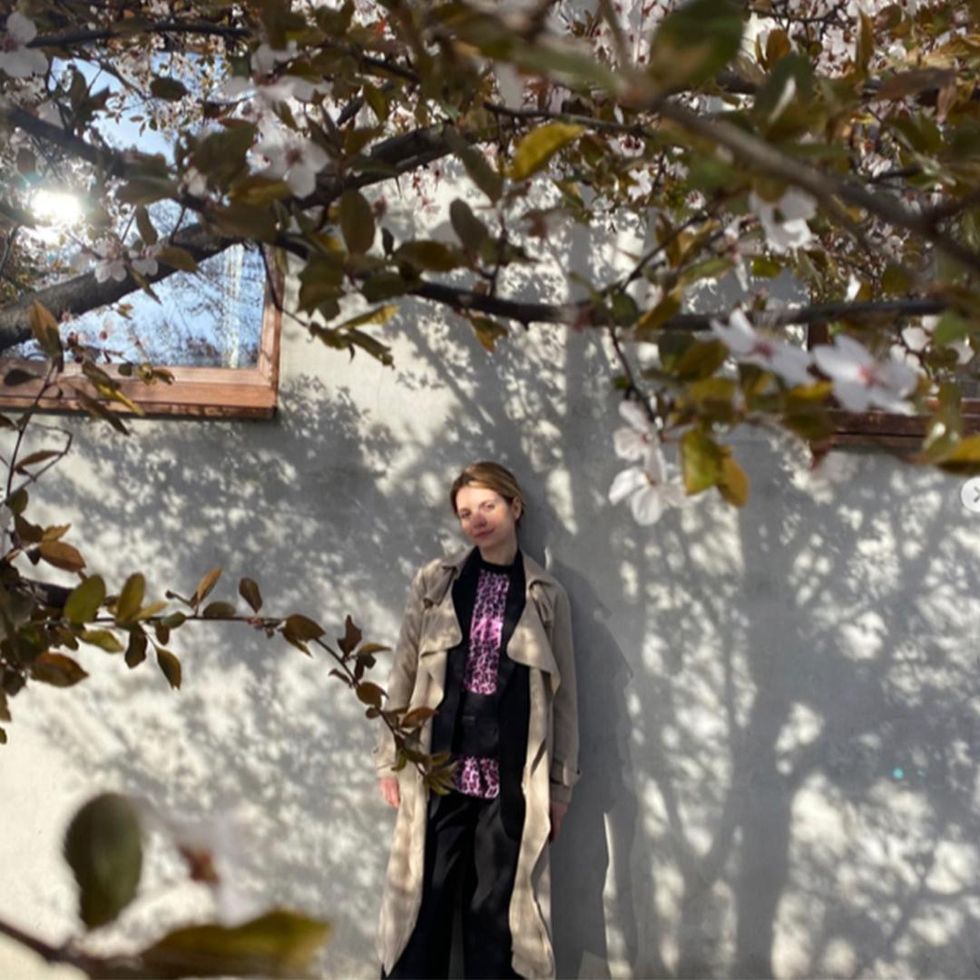 Yuliia Lukianets has stayed in central Ukraine but struggles emotionally with the war.SUPPLIED
"All people in Ukraine are stressed and everybody experiences it in different ways. For me it's emotional breakdown when I find out anything that is very sad. When people die," she says.
Determined to find coping mechanisms, Lukianets has focussed on keeping herself busy.
"I decided that I just need to work. Do some daily things. That I can help people who are still alive," she says. But keeping busy is hard for a dancer in war. Without being able to train or work with her colleagues, it's been a struggle for her to engage in the artform that normally lifts her spirits.
"As for dance, it is so hard. It is so hard to dance from pain for me. For me dance is about [being] alive, and joy, and pleasure and it's so hard to live this kind of art through pain. Yes, you can build some kind of work on pain, but I guess it's too soon. Maybe it will be later."
Artistry in times of conflict
Skliarova is the festival director of Paradefest, a major multi-arts festival in Kharkiv. The theme for the most recent festival in 2021 was Culture of Transition, exploring how Ukraine has developed over 30 years of independence from the Soviet Union.
Today, the festival team are still working. Most are displaced and scattered across Ukraine, Germany and elsewhere, but have shifted their focus towards helping their community.
"We change our focus totally. Helping to evacuate artists and private cultural archives from Kharkiv to Lviv, to Europe, to owners. We are trying to work together with the same aims and same values as we did before."
She reflects on what may happen after the war.
"It will be a huge fountain of different creative products and performances. But at the moment it's so hard to reflect. Like you reflect immediately, but you cannot create anything at the moment. It seems to me that we are like sponges. That we absorb these materials. I'm just writing a diary, something that I will keep for myself."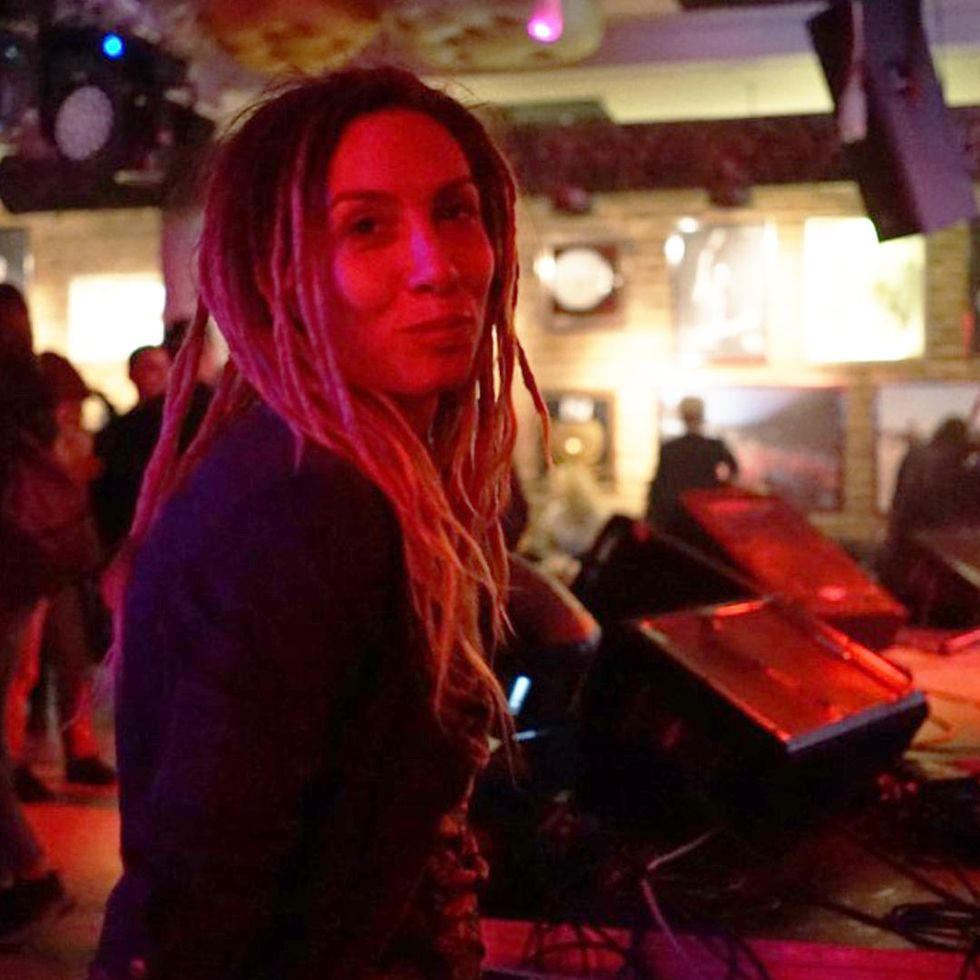 Veronica Skliarova believes art can build identity.SUPPLIED
Post-War Europe has a history of rebuilding itself through artistry. The reclaiming of the Berlin Wall as a canvas for contemporary artists, the macabre portraits of Frances Bacon, and most famously, The Diary of Anne Frank, helped a post-war generation contextualise the horrific events they had experienced.
"I think people will realise that culture and arts is not something to just entertain, but something that can help to build identity. New identity, new values, through wars like this," Skliarova predicts.
A war on democracy
Ukraine is not a member of the European Union, but both Skliarova and Lukianets resonate with the country's increased Euro-centric identity and yearning for democracy. They see Russia as the antithesis of this, a country fuelled by propaganda, enforcing the totalitarianism of the old Soviet Union.
"I always felt that as a nation they never liked us. But I didn't understand the reason. I mean, I understand, because we started our way towards Europe. Because of our democratic values. Because of our freedom and our unique and very independent spirit," Lukianets says.
She describes Russia's invasion as a war against Ukrainians as a people, a genocide.
"It seemed to me that humanity had changed after the Second World War. After all of those horrible things that happened to all of us, to Russians, to Ukrainians. And after being to the museums, after watching so many films about the Holocaust, about World War II, it was just unacceptable having this idea of killing people because they are a certain nation. And now I feel that they came here just to kill us because we are who we are."
In the midst of their country being under attack, both women can identify the greater ideological threat Russian President Vladimir Putin and his army poses.
"It's really war for democracy, for humanity," Skliarova says, 'it's not me who needs help, it's democracy, it's truth, it's media and human rights that need help, now with the voice of Ukraine."
There's a sense that the two women are grateful for the support from the West but believe much more must be done for Ukraine to continue its defence. Skliarova urges the world to consider the impact of a stronger, clearer message against Putin.
"The world community might be more united with a much harder answer, cause without weapons people just die in Ukraine. We don't have any supplies to react to this huge army that Russia has."
It is apparent to most the urgent need for supplies and humanitarian aid. In addition to this, Skliarova asks for a clearer plan from the West that outlines when enough is enough.
"It's like marketplace to trade peoples' lives in Ukraine. Cause they're not as valuable. For instance in Europe, if Russian invaded Finland or Poland - a bigger deal. This line would be already stepped. Ukrainian lives are not as important, I think."
At the time of this interview, the city of Lviv, where Skliarova's husband has been delivering humanitarian aid, was considered a safe-haven. But in the week after, Russia launched missile attacks on the area, with the city recording its first casualties.
"It might be years till we can get back to our cities in the east," Skliarova concludes.
Lukianets, in the central region, is staying put for now. "I guess that if I lived in Kharkiv or in the eastern part, I would probably leave. But as I am in central part we hope, we pray, that it won't get here. I don't want to leave."
Putin thought his armies would roll across Ukraine and his "special military operation" would be done in a week. He, and the world, underestimated the spirit and sense of national identity that burns within Ukrainians. Both women closed their interviews with a rallying war cry: "Slava Ukraini. Heroine slava." (Glory to Ukraine. Glory to our heroes.)