Two women are nominated for Best Director in this week's Academy Awards, what better time to celebrate female directors.
In this episode of the Newsworthy podcast, Kevin Ding is joined by self-described feminist film critic Jo Bradley to talk about their experience attempting the #52FilmsByWomen challenge. He also chats with Dr Jodi Brooks, who specialises in feminism in film, and media students Richard and Arianna, about women in film.

Kevin Ding's #52 discoveries
Encouraged by Bradley, in 2020 I undertook the #52FilmsByWomen challenge, discovering many new films and female directors I wouldn't have found but for the challenge. Here are three films that stood out to me:
BUDAPEST NOIR Trailer | WFF17www.youtube.com
Budapest Noir (2017, dir. Éva Gárdos)
Based on the novel by Vilmos Kondor, Budapest Noir brings the gritty streets of the Hungarian capital during the 1930s to vivid life. The film is a classic hard-boiled noir which follows a crime journalist solving the murder of a Jewish girl, and reflects the nation's transition to Fascism with an atmospheric plot.
Take Me Somewhere Nice - Trailer | IFFR 2019www.youtube.com
Take Me Somewhere Nice (2019, dir. Ena Sendijarevic)
Director Ena Sendijarevic draws on her own upbringing and re-invents the road trip movie with Take Me Somewhere Nice, telling the story of Alma, an ethnic Bosnian girl from the Netherlands who travels back to Bosnia to visit her dying father. The film is beautifully photographed in 1.33:1 aspect ratio and explores themes of cultural identity with both heart and whimsy. The ending is explicit, intimate and strangely emotional.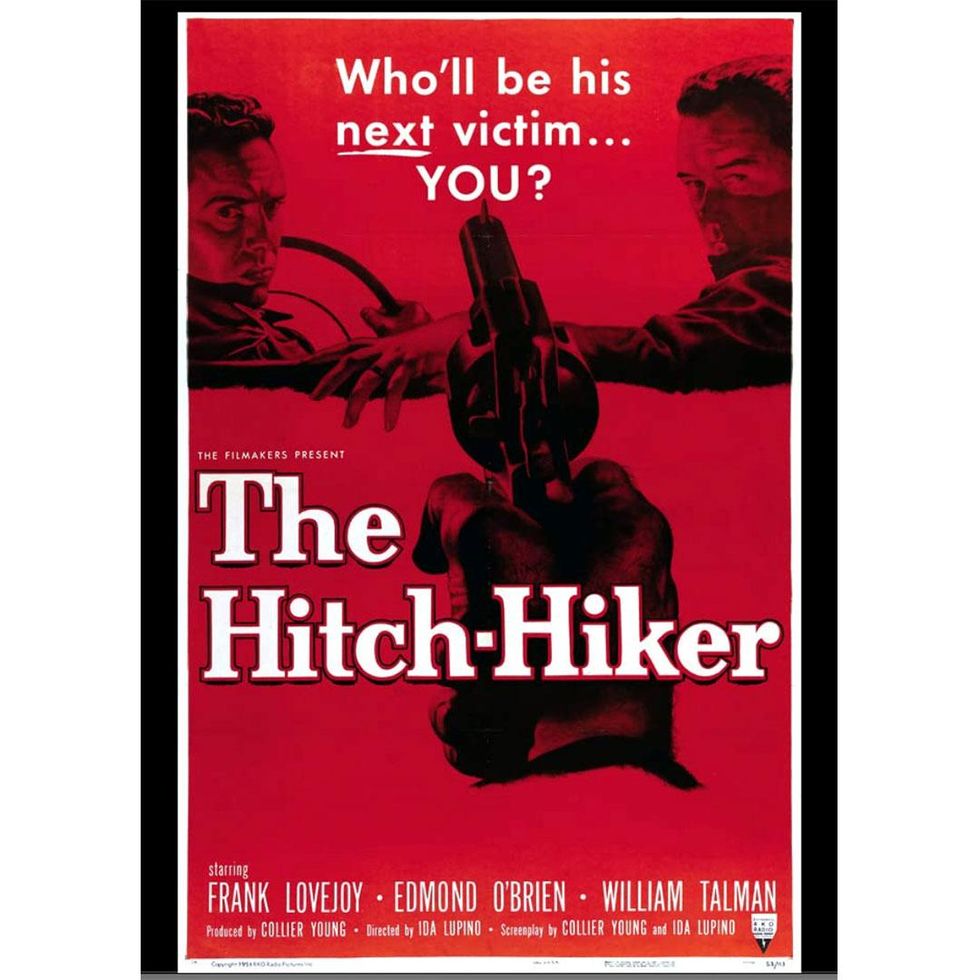 The Hitch-Hiker (1953, dir. Ida Lupino)

Ida Lupino was a pioneer in terms of being a woman behind-the-camera in 1950s Hollywood. Her film The Hitch-Hiker is a bare-bones, tense thriller about two men who pick up a dangerous, violent hitch-hiker in Mexico. It's psychologically fascinating watching the three characters interact with shifting power dynamics in claustrophobic spaces.



Jo Bradley's #52 discoveries
American Honey (2016, dir. Andrea Arnold)

American Honey | Official Trailer HD | A24www.youtube.com
The Miseducation of Cameron Post (2018, dir. Desiree Ackhavan)

THE MISEDUCATION OF CAMERON POST Trailer NEW (2018) - Chloë Grace Moretz Moviewww.youtube.com
Selah and the Spades (2019, Dir. Tayarisha Poe)

Selah and The Spades – Official Trailer | Prime Videowww.youtube.com