My first exposure to Facebook came when my neighbour's house caught fire. Rather than grabbing a hose to help, my brother did what any sensible millennial would do and reached instead for his phone to capture it all on film. That night, the footage featured on 7News and my brother took to Facebook to reshare it with all his high school friends.

At 15, I quickly learned Facebook could both play a role in elevating my brother's social status with his peers and be a crucial conduit for the distribution of news.
Fast forward four years, I became a member of the Facebook meme group "Boomers Mistaking The Betoota Advocate For News". The group circulates screenshots of boomers leaving angry comments on the satirical news siteafter they misinterpret posts such as "Ketut wins 50% In Divorce Lawsuit Against Ex-Wife Rhonda" as real news.
Although the mistakes make for some quality Facebook banter, they revealed a deeper problem at the heart of Aussie digital literacy: a significant number of Australians struggle to vet information. The angry comments about the details of fictional AAMI Insurance ad couple Rhonda and Ketut's alleged divorce showed me how quickly some Australians devour news without verifying it first.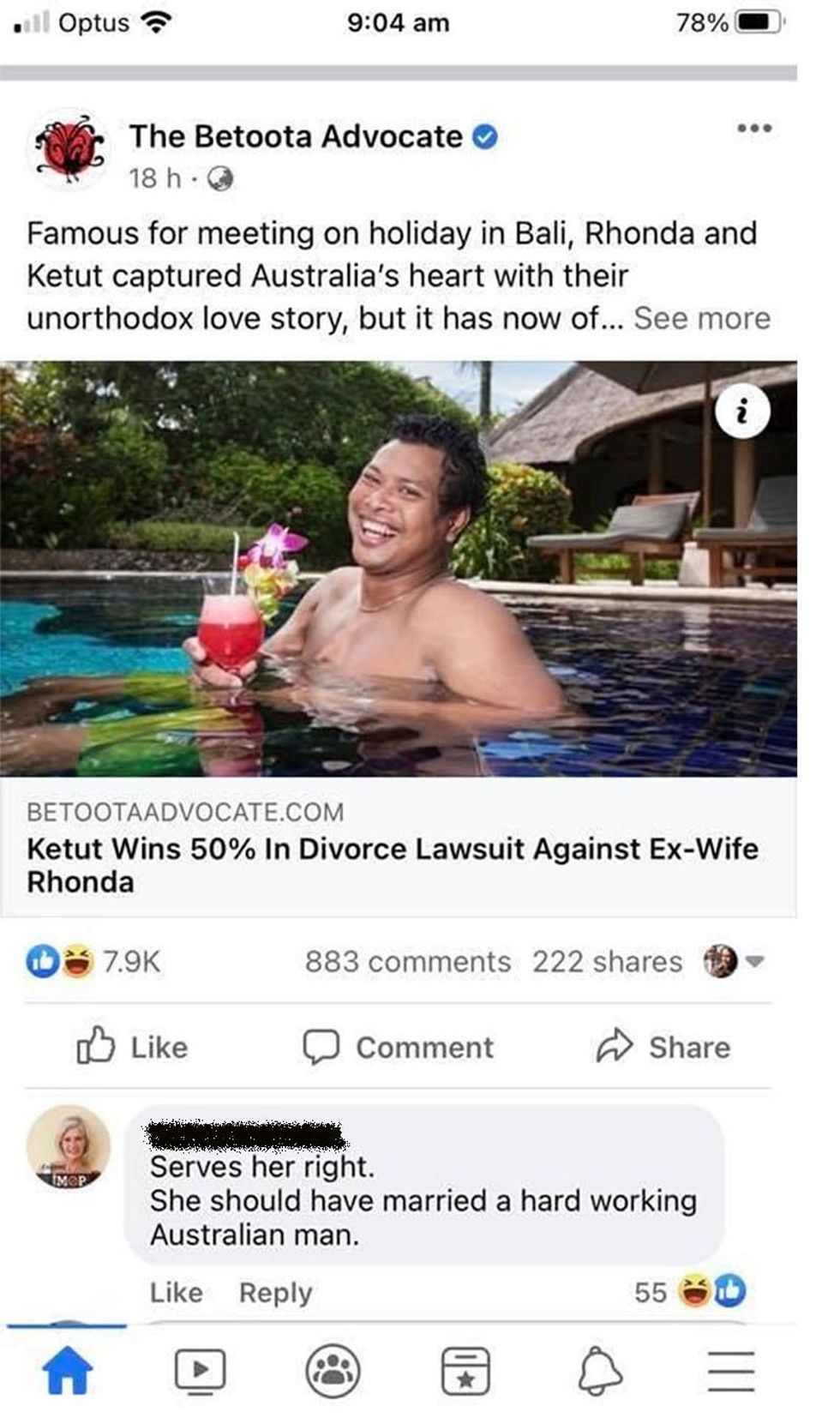 This week, the 2021 Edelman Trust Barometer Australia revealed less than one in four Australians have good information hygiene as they work to stay informed, avoid echo chambers, verify information and avoid spreading misinformation themselves. The Edelman report says the precautions we take when consuming news such as, fact checking, should be as rigorous as the precautions we take with our personal hygiene.

While 50 per cent of those surveyed re-shared news on social media, less than a quarter of those people actually had the digital literacy to assess the quality of the news they were sending on. The Trust Barometer surveyed 1500 Australians over the age of 18 with 200 of those surveyed part of the "informed public".
With almost 40 per cent of Australians getting their news from social media, according to the University of Canberra's 2020 Digital News Report, the "she'll be right" approach to whether the information shared is accurate is a recipe for a potential misinformation disaster.
This week that potential threat became a reality. Digital literacy-challenged Australians found themselves cut off from all credible news information on Facebook, the social media platform with the greatest audience reach in Australia.
When credible news stories are torn from Facebook feeds, it leaves a vacuum for fake news to seed and flourish unchecked.
Last Thursday, without consultation, Facebook banned the sharing of any news, local or international, on their platform in Australia. ABC, 7News, The Sydney Morning Herald and Newsworthy were all caught by the change to the tech giant's algorithm. The only "news" outlets to escape the ban, on appeal, were the satirical sites The Chaser and The Betoota Advocate. Suddenly, it was not a problem of poor digital literacy in sifting real news from satire and misinformation, rather of finding any news at all.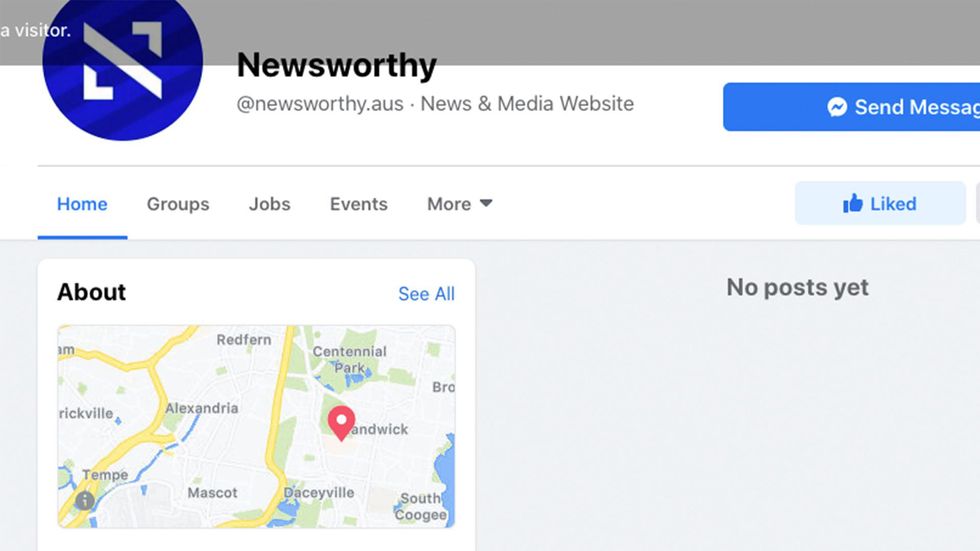 Facebook's overnight cleansing of news links showed that they, like other Big Tech, have an unchecked control over the flow of information published on their site.

As the Trust Barometer shows us that Australians are vulnerable to information manipulation, the ban exposed Facebook's willingness to hold credible news hostage in its battle with the Federal government over implementing the new media bargaining code.
It's a bad look for Facebook. West Australian Premier Mark McGowan said "they're behaving more like North Korea than an American company". In the Facebook shutdown, as well as news links, official government accounts, urgent health alerts and public broadcasting outlets were censored. In January, Twitter had silenced former US president Donald Trump at the press of a button.
What becomes clear is we are living in an era of Big Tech-tatorships. Facebook's ban has given us a glimpse into the extent of that power to control and monopolise information. (On Tuesday, Facebook indicated news links would be restored after renewed negotiations with the Australian Government however it took three more days before they were finally restored this morning.)
When credible news stories are torn from Facebook feeds, it leaves a vacuum for fake news to seed and flourish unchecked. And the timing couldn't be worse with the rollout this week of the COVID-19 vaccine in Australia.
Close to 40 per cent of Australians get their news from social media, and in 2020, the Edelman Trust Barometer showed trust in social media as a source for general news and information rose to 32 per cent, just under one in three. The 9 per cent increase was the biggest rise for social media in the past decade and the highest jump for any form of media. (By comparison, trust in traditional media fell slightly from 56 per cent to 53 per cent.)
While Facebook held our news hostage this week, Australians were forced to go the extra step to find their news on media organisations' own homepages, through newsletters or news apps and then share via other social media platforms. Even newspapers made an appearance.

With news links now restored, Facebook may not have blinked but it has not been a good week for the social media giant on the public relations front. Luckily for me, being Gen Z, I'm not a child of the crossfire. I use Instagram and Linked In. I stopped sourcing my news from Facebook long ago when I realised it was a breeding ground for boomers with digital literacy issues, boomers who believed Ketut's pickup line: "Rhonda, you're so hot like a sunrise" actually landed him the girl.
Claudia McDonnell is currently interning at Edelman.
AAMI Rhonda and Ketut funny adwww.youtube.com