Click through to the Best of 2021 to discover the Newsworthy articles with greatest impact: whether by highest page views, social media engagement or winning national awards.
COMMENT
My country, the most populous nation in the world, once known for its strict one-child policy, has a problem – not enough children.
As the government's planners look ahead and see a shrinking workforce and a ballooning aging population, women are being called to be the solution – again.
This year, the seventh census data survey showed China's fertility rate had dropped to 1.3 children per woman in 2020, the slowest rate of birth in decades and well below the 2.1 births required to maintain the population at current levels.
The Chinese government, determined to reverse the trend, announced in May it would encourage married couples to have three children. By late September, it ramped up its campaign further by announcing restrictions on access to "non-medical" abortions.
In 2020, 12 million babies were born in China, down 20 per cent from the previous year, and it is estimated 9.7 million women had an abortion.
Li Xiaochao, deputy director of the National Bureau of Statistics of China, attributed the drop in the birth rate in part to a declining desire by women of childbearing age to have children.
"Some of them may be under great pressures from work and living. Accordingly, the marriage age could be delayed. This directly affects the total fertility rate. We need to encourage their willingness to have children," he said in July, according to The Paper.
Under the powerful baton of my country, it's never a matter of personal choice for women.
The announcement of the new three-child policy received a mixed reception. When it was reported by state media, it became a trending topic on China's social media platforms and many reactions were not positive. An online poll on Weibo by the official news agency Xinhua (which was later deleted) revealed less than 10 per cent of respondents "were ready for having three children". Notably, it also attracted widespread criticism in its comment thread from women.
The most prevalent opinion was that the three-child policy would further intensify gender discrimination in the workplace against women. Commenters foresaw a woman could be asked: How many children she planned to have, how much maternity leave she would take and whether she planned to leave her job after having a baby?
Amy Hu, a human resource manager with an Internet company, all but confirmed this when she said her company prefers fresh graduates when assessing female job applicants as they are less likely to plan on having a child for some years.
"If these young girls wanted to get promoted in the past, it would be better that they had already had two children. Along with the loosening of new family policy, now the number becomes three," Hu said.
Although the government has promised it will provide a series of support measures to alleviate the burden of couples, including a guarantee to protect the rights of working women, few details have been released on how it plans to do so.
"I'm afraid this is just empty talk of the government," said Xie Wen, a newcomer in the fashion industry based in Shanghai. "I felt angry when I saw this news for the first time. I think the potential meaning of the policymaker was that women should go back to the family. Because there are few firms that will wait for you at least four years to have three children."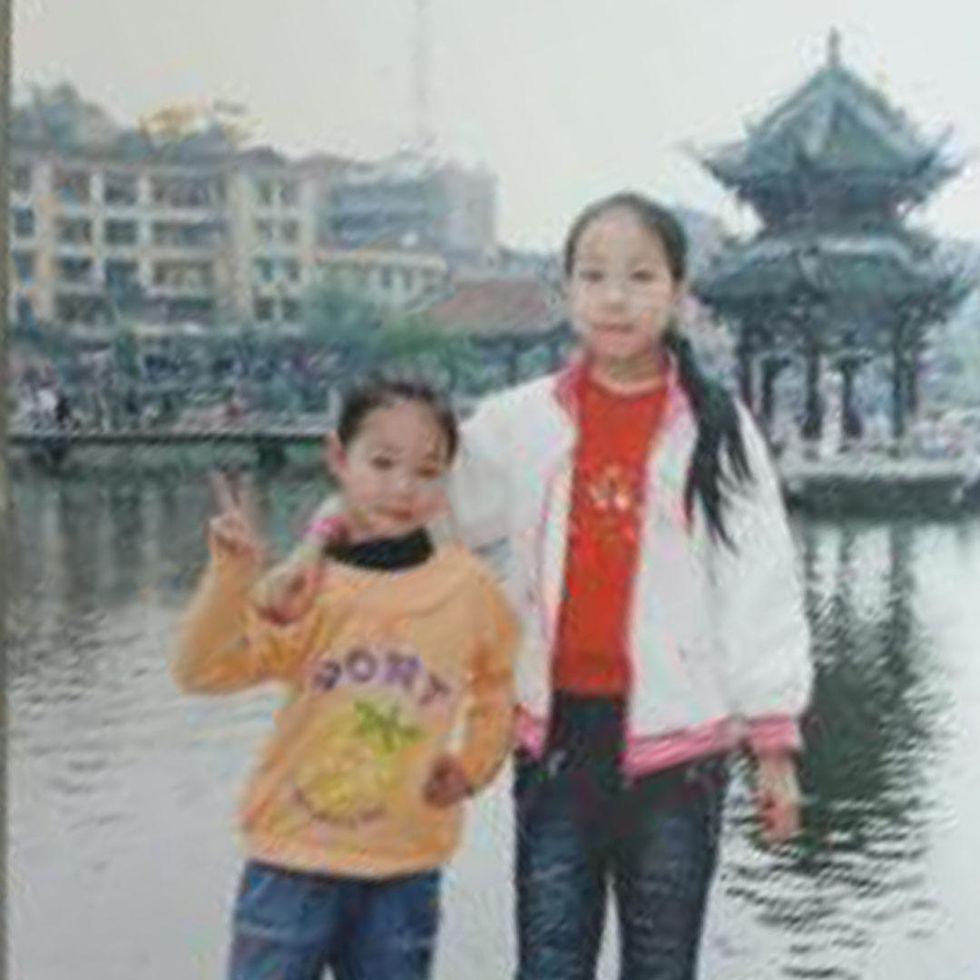 Chen Weiying's two children were born in 1990s when China was enforcing a rigid one-child policy.SUPPLIED
The announcement that access to abortion will be limited for non-medical reasons has unleashed a new wave of anger from women. The government has presented the policy as a means of protecting women but many see it as a new step to force women to have larger families and in doing so, limit their career opportunities.
"The womb of women is controlled by the state. They don't care for our thoughts and rights. If abortion is prohibited, then I have to remove my womb to protect myself from being a birth-giving machine," wrote one woman on Weibo.
Already, as well as the time away from work to give birth, Chinese women play a larger part in bringing up children than their male partners. Vicky Wang, a married working woman without a child, said neither she nor her husband had enough time for childcare. "We could afford the economic cost of raising a child. But we need our parents to look after the child frequently when we are busy. I don't want to bother them again after they have devoted most of their life to us," she said.
In China, many couples rely on their parents, mostly the mothers, to care for their children. Stella Xu, a feminist social media influencer, said these grandmothers are "the sacrificed generation".
"Some people say living conditions for current young women are much better than before. But we must notice that this doesn't stem from the development of social welfare or the concession of men. What empowers us most is the older women around us. This is also not fair to them," Xu said.
Many of these older women have seen control of reproductive rights policy come full circle from the introduction of the one-child policy in 1979, to its relaxation to two-child in 2015 to the now three-child policy in 2021.
For Chen Weiying, the heavy-handed policy was a lived experience. The 48-year-old mother of two children, born in the 1990s, said she jumped out of a second-floor window to escape an examination by the Health and Family Planning Commission regarding her second pregnancy.
This brutal oppression has become history but many women still can't hold their own destiny in terms of reproduction. When the aim was to shrink the population, abortion was presented as a safe, painless method of population control, for the good of the country.
Now, women are being instructed to change course – again. On September 27, China's State Council announced the new plan to limit the number of abortions carried out for "non-medical" reasons. Details on how this will happen are pending but one thing is clear: under the powerful baton of my country, it's never a matter of personal choice for women.