The Chinese homonym for 2020 is 'love you, love you', it was supposed to be a romantic, hopeful year, it turned out to be a jinx.
It all happened so fast. I believe everyone was thinking the same thing. At the start of 2020, while I was wrapped in the fresh mood of arriving in Sydney for the first time, something bigger was happening in the world. Soon I would realise my personal experience was inconsequential compared to changes in the world, that every individual's experience would be coerced by a surging tide of the times.
I was shaken from my wide-eyed new city mood when I saw the news from China that authorities would lockdown Wuhan, a city of 11 million people, from January 23, 2020. My eyes teared up for my old city. My hometown, the most populous city in central China, was suddenly an empty frozen town in a crystal snowball.
People closest to me were facing a deadly virus with uncertainty and fear.
The call outs for help on the Internet left me disorientated. In the early days of the pandemic in Wuhan, hospitals were running out of medical supplies and appealing to the public for their help. Later, the requests on social media were personal, from people unable to buy daily medicines or return to their homes and pets.
I literally do not remember how I spent the next few weeks, my feelings seemed to be stored in a transparent plastic box, something was in there but I could not touch it. I locked myself into my temporary un-airconditioned accommodation in Kingsford, and the sweltering January heat became my strongest impression of Sydney.
The more I explore in Sydney, the more I fall in love with it. It is such a big city with people from different backgrounds, who all seem able to find their place here.
Before I moved to Sydney to study, I sometimes had the sense my real life was happening somewhere very far away. When I got the offer from UNSW, I thought, maybe, I could find that faraway real life in Sydney. There were fantasy pictures in my mind: groups of students bathed in sunshine talking freely on the lawn, smiles on their faces, good coffee in their hands. That is what I imagined studying in Sydney would be, and that becoming one of those students might deliver me the life I have always wanted.
As it happened, I did not have much time to get close to that dreamed of life.
Term 1 started on February 17, 2020, and in that first month, I threw myself into my new life as an international post-graduate student. I took the bus to school, nervously looking at the map on my phone so I wouldn't miss my stop; I became confused finding my classroom, wondering why there would be so many entrances to one building. Through trial and error, I found the best coffee on campus and the best pho.
Then, it stopped.
Love you, love you jinx
The Chinese homonym for 2020 is "love you, love you", it was supposed to be a romantic, hopeful year, yet it turns out to be a jinx. Time magazine called it "The worst year ever" and put a significant red "X" on the cover. The whole world is like a stalled spacecraft falling into the black hole of time.
At first the pandemic had seemed far away from Sydney. Then, on March 14, a student from the UNSW Business School tested positive, and within a week, the whole campus had shut down. By March 31, everyone in NSW was under stay-at-home orders. Thus began my long online course journey.
I really missed that first taste of university life in Sydney. I missed the flat whites from the coffee cart outside the main library, I missed the food court on upper campus, especially the Pho House. And most importantly, I missed chatting with classmates on our way home after class (that is how I met Hayley, my first friend in a strange city).
It was a tough time, struggling with daily life tasks. Something as simple as arranging food was complicated: I had to make sure I could eat what I bought within its short shelf life.
Another challenge was going out alone, especially at night. I was aware of the new tensions between China and Australia. I could not stop thinking that some sociopath would rush out of the darkness, targeting me with a racist verbal attack. I worried about my university course load and my family in Wuhan, at that time the epicentre of the pandemic. Then a new blow, my friend Hayley told me she would return to China at the end of Term 2.
Lockdown eased and COVID-19 cases were gradually brought under control, Sydney was getting better but Hayley had gone home and I was alone again.
I spent my 23rd birthday simply, wondering how my life would change in this fresh year. After four months where I avoided going out, finally a voice in my head said "You can't go on like this anymore, only you can break the deadlock and change the current situation."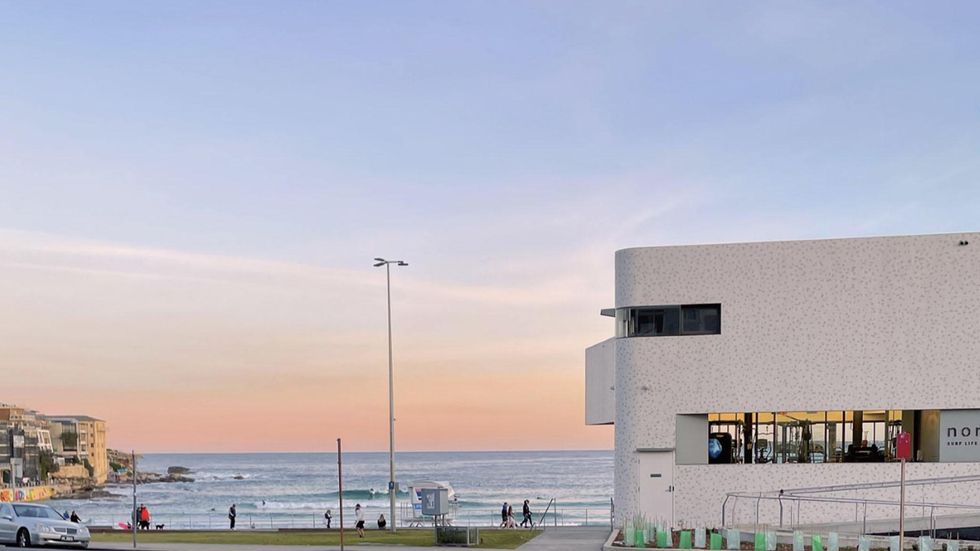 The beach is a great place to witness Sydney's end of day magic show.SUMMER YANG
So, one day in August, I caught the bus into the CBD and I realised this city is so beautiful and I had wasted too much time keeping to myself in the same old place. The clock was ticking on my return to China and now I wished it would slow down, so I had more time to memorise the details of Sydney.

The streets are clean, the sky is blue, clouds are made of marshmallows.
In the pedestrian spaces around the Sydney Town Hall, singers of pop or opera, and musicians, armed with guitar, electronic organ or flute, gather every afternoon, ready to breathe life into the city.
And the sunsets. How can I miss the sunsets of Sydney? Gentle pink versus rich orange, the city is divided into two worlds then merged into one pure international Klein blue. Anywhere and everywhere in this city is a perfect place to witness the magical end-of-day show.
Finally, in Term 3, I got a chance to return to face-to-face classes and meet new friends. As a teenager, I was never desperate to go to school, yet here I was, in September 2020, after six months online, so keen to attend class.
I decided to go out more often. I memorised several bus routes around Sydney to save always having to check the map. My favourite suburbs are the inner city hubs of Newtown, Surry Hills and Paddington. I love the vibe of youth and freedom in these areas, where I can walk the streets all day, doing nothing more than appreciating a delicate shop window display or the energetic people brushing past.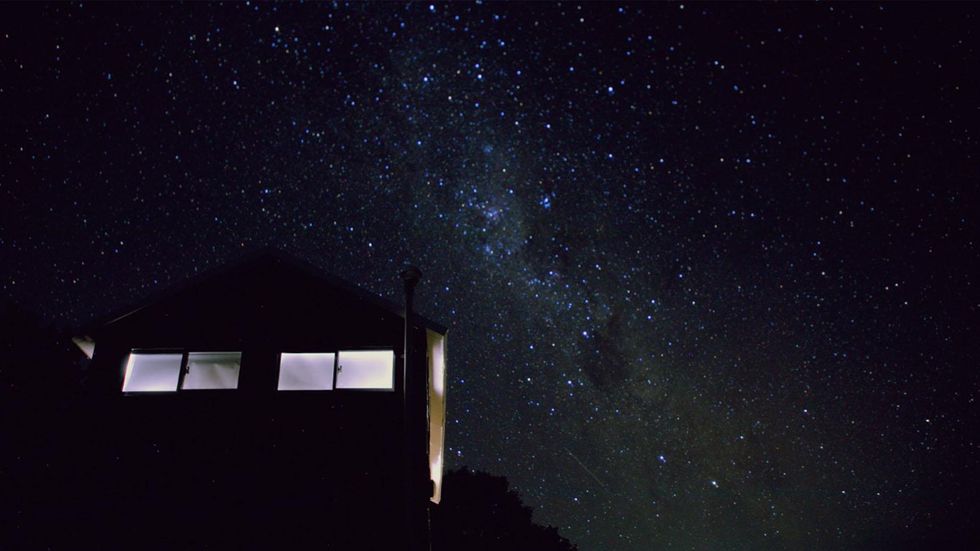 The Milky Way shines bright like broken diamonds near Kiama, NSW.SUMMER YANG
Then came summer. Summer is the season for love, and I was lucky to find my boyfriend. Over the summer vacation, I got out of Sydney for a night with him, driving two hours south to the coastal town of Kiama. It was a mind-blowing trip.
We rented a tiny house set in wild green pastures overlooking the rocky coastline. That night we walked outside and looked up to see the breathtaking Milky Way spiral galaxy stretched across the night sky above us. It showed up gently, covering us with its shimmering light, countless stars shining bright like broken diamonds. I discovered a dark night no longer scared me, it was soft, allowing me to let my guard down.
The more I explore in Sydney, the more I fall in love with it. It is such a big city with people from different backgrounds, who all seem able to find their place here. On my explorations, I was lucky to see the wedding ceremony of a gay couple at the Parramatta Registry of Marriages. It was limited to 10 people due to the COVID-19 indoor restrictions at that time, so we moved to outside next to the Parramatta River. I have no word to describe how touched I was at that moment, witnessing the simple and beautiful love of mankind. Later that day I went to a cafe with my roommate to eat croissants, crumbs fell on my creamy white sweater while we were laughing. At that moment, I felt like a leaf floating on the ground, finally connected with the land of Sydney.
No goodbyes, a fresh start
It all happened very fast. My postgraduate study has come to an end, and I cannot wait for the graduation ceremony to leave here. I bought my ticket home for September, thinking I had enough time to say goodbye to Sydney, but I did not count on a second wave of coronavirus in Australia. So many regrets surface as this countdown to returning home starts, yet it would be insatiable to say I am not lucky, compared to other students who have been stuck in their homes for part or all of their study period.
I have had connections with many cities. My hometown Wuhan, a city I grew up in, like an older brother who knows all my preferences. Chongqing, a city where I went to university, like my first crush, still makes my heart miss a beat when I hear its name. Shanghai, a city where I did my first internship, like someone I ran into at a coffee shop, full of freshness and mystique. And, of course, Sydney, a city where I finished my Master's degree in a pandemic.
Sydney is a mature lover, it took care of me while I was far from everything I know. I believe that different cities can elicit different sides of one's personality. Past living experiences will remain in my heart and body. Sydney taught me how to apply multiple identities and shaped me into a tolerant, non-judgmental person. I am not afraid of the passage of time now, living under the pandemic taught me not to wait, not to dream, rather to do the things on my wish list.
Many things make a city good to live in. Perhaps it is the good weather, amazing sunsets, sunny beaches or the neighbour's cute dogs. I started to understand why everyone likes Sydney and wants to move here.
The past 600 days are like a fleeting dream I hope I will not wake up from. However, the truth is I am going into my next life chapter with these memories. I hope it is not an ending, but a fresh start for me and Sydney to meet again one day.