Artistic Director Ann Mossop speaks on the importance of taking the festival to regional and outer-Sydney audiences.
2023 marks the first Sydney Writers' Festival under the artistic directorship of Ann Mossop and the first year the festival has welcomed international artists since the pandemic. For Mossop, with a rich history in programming "ideas" festivals, it is also been a year to expand programming for regional and outer-Sydney audiences.
The festival's Live and Local program will stream to libraries and arts venues in regional areas. Additionally, this year, individual patrons will be able to buy a digital day pass to individually stream sessions from home.
'There's a big free program. You could go to something all day at the festival without paying a cent.'
"There's something very special about bringing somebody who's only ever going to be here once," Mossop said of the international speakers (the program includes 18 international and 262 Australian speakers)."But also, in terms of what any writers' festival aspires to do, which is to provide a kind of a snapshot of what's going on in the world of writing, to provide an opportunity for Australian writers to meet with and talk with international writers and to provide those different perspective, it's incredibly important. It's part of what makes it a really, really rich experience.'
Before joining the Sydney Writers' Festival team, Mossop had worked as Director of the Centre for Ideas at UNSW Sydney and programmed the Sydney Opera House's Ideas at the House, Festival of Dangerous Ideas and All About Women events; platforming international and Australian politicians, scientists, artists and writers to Australian audiences.
On finding the balance between showcasing international perspectives, while also expanding to regional audiences, Mossop explained "both of those are really important because obviously we're working in Sydney, we have a Festival Hub in Sydney, but putting together this program, if there are other people around Australia, it's fantastic to be able to reach audiences and to tap into audiences in regional areas. And all of these communities around Australia from the west coast to east coast, north to south. It's wonderful to think of them all coming together to celebrate these writers and writing."
In her artistic statement for the 2023 Sydney Writers' Festival, she quotes featured writer Jenny Odell, who in her new book, Saving Time: Discovering a Life Beyond the Clock, declares: "Every piece of writing is a time capsule. It assembles fragments of its own world and sends them onward to a reader who exists in a different one, not just in space but also in time."

Similarly, it can be argued that every festival is a time capsule, impacted by the climate within which it is presented.
"I think we feel as if this is a potentially momentous time because we've just lived through the disruption of several years of pandemic, and because the war in Ukraine is very much on people's minds, because climate change is not just a present potential threat but things are happening all the time because of it," she said. "But I do think, at all times, people feel like this. There are major and important things happening.
"Every writers' festival is, of course, a time capsule. It's capturing the preoccupations of the moment and what people are writing about. But maybe we could say it's a time capsule of a couple of years ago when people started writing those books."
For Mossop, programming that considers the "day-to-day" is just as important as the news headlines. "Any festival that includes fiction writers, is taking us to some places in the imagination, potentially quite far away from the preoccupations that we have here and now. In a way that is quite irresistible."
Before coming to her new role at the writers' festival, Mossop was director of the Centre of Ideas at UNSW during the pandemic years, where she had to pivot programming to online platforms. It deepened her appreciation for the opportunities offered by online programming.
"Providing access to people who can't get to our Festival Hub for all kinds of reasons, I think is really important."
This 2023 program includes many household names, but if you're looking for something a little different, or something you may not have experienced before, your artistic director has a few suggestions.
"Jenny Odell is an interesting place to start. And obviously she's speaking both at UNSW and at the Festival Hub in Carriageworks. But she's also in a great event at the Sydney Town Hall, our Storytelling Gala, called 'Letters to the Future'."
The gala includes international and Australian writers such as Geraldine Brooks, Tabitha Carvan, Peter Frankopan, Nguyễn Phan Quế Mai and Sisonke Msimang. "It's a more theatrical event, people telling a story for five minutes each," Mossop said.
"There's another great event, at the Town Hall, which is a completely different kind of vibe, called 'The Dinner That Changed My Life' with a whole bunch of food writers. There's also a series of great events on Australian politics, on artificial intelligence, on The Voice, a beautiful session called 'Reckoning, Not Reconciliation' with a conversation between Teela Reid and Stan Grant.
"There's a big free program as well. You could come to Carriageworks and go to something all day at the festival without paying a cent."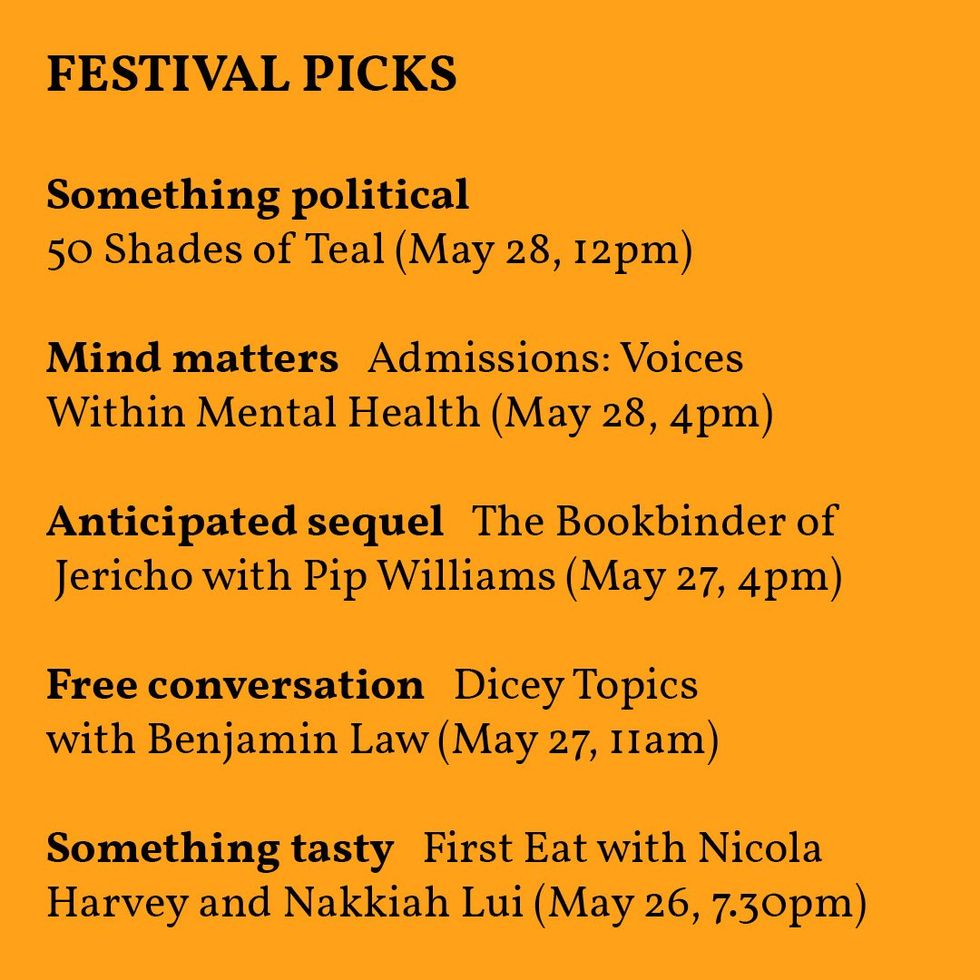 The 2023 Sydney Writers' runs from May 22-28.
UNSW Sydney, publisher of Newsworthy, is a festival partner.